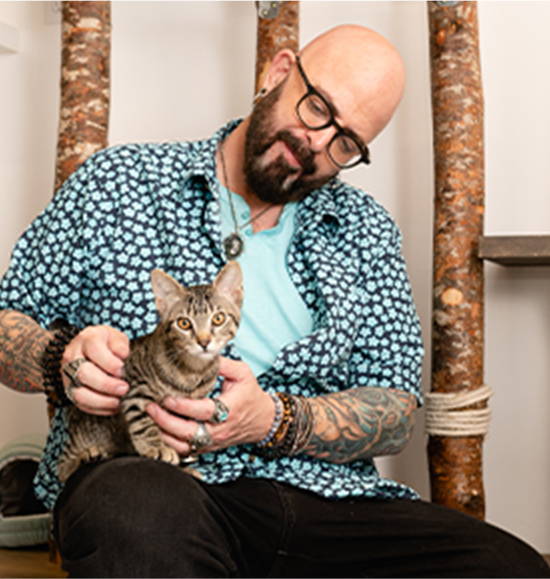 Join our newsletter today to
GET $5 OFF your first order.
Join our newsletter today to
GET $5 OFF
your first order.
vertical cat scrathing is a hit
My sister and brother cats each have different scratching preferences. She loves vertical and stretching while scratching. So I was able to make this cat scratcher vertical and its the purr-fect hight for her.
Love this! Get One
The kitty loves this scratcher/lounger. She has many places to hang out but definitely enjoys her own "furniture with a bonus" in the family room. It's so easy to assemble. Love the modern design…buy this!
She loves it!!
Moisha loves this so much! she uses it multiple times/day and rests on it. Like literally hugs it lol. 😻🐈 she began using it the instant we got it put together!
My cat is a big fan
This scratcher is a unique shape I think is helping provide an appealing alternative to scratching the carpet. It was simple to put together and I love that I can buy replacement scratching pads when needed. It looks nice too. My cat started using it immediately.
Excellent Purchase
Scracher is well designed with excellent components, and it looks great. Easy to put together, but I was clueless as to which configuration was most suited to my cats. I ended up picking the middle triangle but in the first few days of use, all the scratching is at the bottom of the unit. I may switch it over to horizontal - or maybe we'll buy a 2nd unit and directly compare how that works. Anyway, the three cats love it but it's mostly being hogged by the alpha guy - another reason to get a second scratcher. We'll see how this works out over the next few weeks...