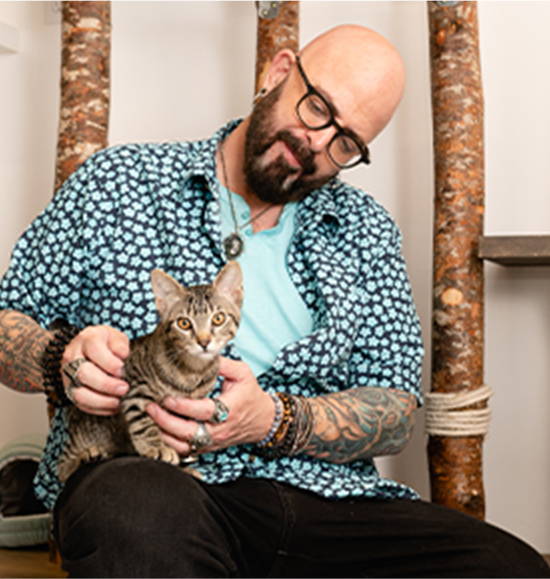 Join our newsletter today to
GET $5 OFF your first order.
Join our newsletter today to
GET $5 OFF
your first order.
Finn Loves It
Our little Finn loves his new Cat Tree. It is very sturdy, very well built and was very easy to put together ❤!!
Love the design, but has typical cat tree issues
I got this cat tree because I work remotely from home and needed something to distract my house panthers from my monitors. With them named after Supernatural characters (Dean and Sam), I couldn't resist the flannel pattern for my Winchester brothers and the numerous options for sleeping places. Assembly was painless and it looks just like the photo. Unfortunately, it still has the wobbliness of most cat trees of its size and I wish there was more weight to the base. 5 days later, it still has that smell of processed wood, not that it bothers my cats and it should dissipate. In all, it's a great design with the usual cat tree issues that I can live with.