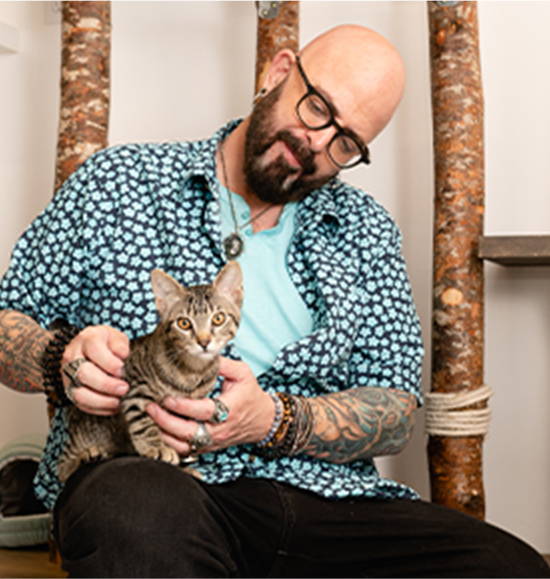 Join our newsletter today to
GET $5 OFF your first order.
Join our newsletter today to
GET $5 OFF
your first order.
Amazing Stairs
The 4 step stairs are perfect for my needs. I have a senior cat that loves to sleep on a cat tower but it has become more difficult for him to get up and down. And then I found these stairs! They assist my kitty in doing what he loves! Thank you!😻
They are heavy duty, well made, easy to assemble and even provided tools to get the job done.
Very nice but HUGE
These are very very nice, very heavy stairs but they're HUGE. I checked the measurements before I ordered but it's not just the size of them but the weight and heft of them. They're So big I can't fit them anywhere and I'm going to have to sell them or give them away. They'd be perfect for small dogs tho!
Armarket
the pet stairs have taken some getting used to by our 2 house cats who are used to a tower. I like the looks and the easy of assembly. The directions were good, and the materials were good quality on my budget. Thanks for the recommendation. recommending them. Denver Reid for Apache (8 yo) and Ms Maggie (15 yo).
Perfect for my older kitty!
I bought this for my older cat that needs a little extra help getting up on the bed, and it's perfect! It was easy to put together, it's sturdy, and she took to using it immediately. I'm so glad I bought it! p.s., all the kitties love it!
looks good for older cat
would love to see options of more levels of steps for older cats, don't need the tall carpet covered posts....she just needs options for steps...need more products for our much loved older ladies of the house:) most steps I researched are too small or narrow for older cats...