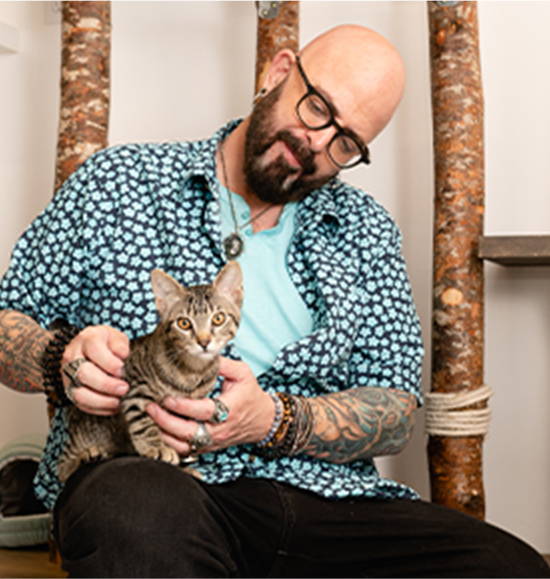 Join our newsletter today to
GET $5 OFF your first order.
Join our newsletter today to
GET $5 OFF
your first order.
Perhaps if the right size, would purchase again
All in all, this product is probably fine. The perches turned out to be too small for my cats, even for my average-size cats. I would say this model is best for small cats or kittens. Because I realized this early on in assembling the cat tree, I did not assemble the product to completion; however, the legs seemed unstable, so I was uncertain whether I would be entirely satisfied with the completed structure. I was informed on the phone, by a salesperson for the Jackson Galaxy company, that once the structure is completely assembled and set on flat ground, it would be stable. I think for approximately the same price, I could find a cat tree structure completely assembled at one of my local pet supply stores.
All carpet?
This is nice looking and has plenty of hidy holes, i would buy thi except for no claw posts. I already have a srair shelf system thats been in place for about 4 years. Installed right after adopting a car to replace the old one that passed. This guy lives to scratch/claw whatever he's allowed, I keep a jute skratcher at the corner of every piece of furniture. Have never had anything clawed up. Just have to give them what they NEED.. He shredded the carpeted poles in no time. Im going to wrap them in natural fiber rope with some kind of srong glue to hoid it on. I have to do 4 poles he has ripped the carpeting off. All the other rope fiber scraters have been worked over till it looks like hair. This would be much better if most or all the posts were wrepped in rope. Then I'd be willing to pay the price. As is is too expensive, it wouldn't hold up for a strong frustrated tree climbing Lion-alaKat. May work well for kittens.