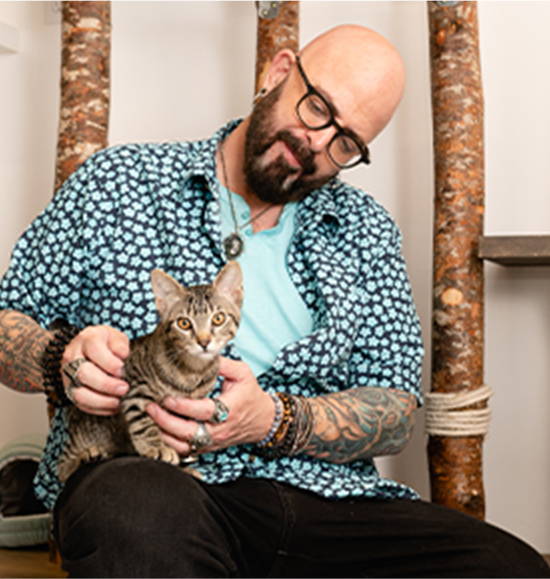 Join our newsletter today to
GET $5 OFF your first order.
Join our newsletter today to
GET $5 OFF
your first order.
WOW!!
There is a definite change the way my cats look and feel. I am definitely reordering!!
Only one problem
My cats thrive on the vitamin c and I love giving them a healthy supplement that I don't have to worry about. The only problem I have is that there was not an option for subscription. I would love to see this added so I don't run out and have to keep reordering.
First Vitamin B12, now Vitamin C
My 10 year old Mia was having kidney problems so I tried Jackson 's Vitamin B12. Now the vet says that her kidneys are fine. She is my family, my best friend. I am now starting her on Vitamin C and will continue to add more products as she ages and shows signs of decline. Thank you, Jackson!
It works!!
I took from the streets a female cat that was barely walking due to her back legs or hips not responding. In less than a month I see her jumping to get to my bed and sleep with me. Now I feel confident to get her to the vet. I didn't want the doctors to tell me that she was not gonna make it. This product helped her to use her legs again. Despite this, I'm gonna ask the doctor if she can continue to take it for the rest of her life.
Frankie
I promised a friend should she need I would care for her cat. It happened; I was able to rescue Frankie. Frankie was very shy & hid but as I worked with her I found she was a declawed 6 toed kitty all paws, there was a horrible what felt like a broken scull the middle of her head, and her nose had broken bone lumps on either side. She still has many knots in her fine fur but as she trusts me, I am removing them. I am learning so much as time continues. We have given her the vitamins etc. from Jacksons shop & she is improving. She is a sweet kitty & I love her so. This all happened before my friend had rescued her. That she is even able to love again restores me in my anger of her treatment. She is spoiled as ALL kitties should be again. Thank you, Jackson, for researching & making these supplements available to all of us.