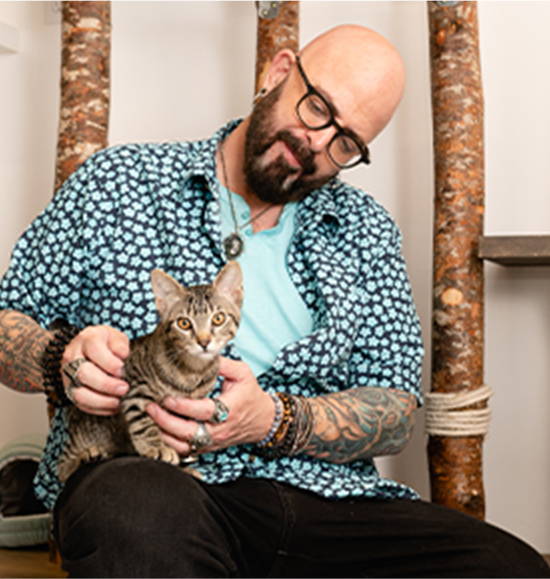 Join our newsletter today to
GET $5 OFF your first order.
Join our newsletter today to
GET $5 OFF
your first order.
The Best!
I have been using Para-Outta-Site for a few years now and it is the only flea and pest solution that I use. I also use it for the outdoor cats and I am amazed at how it works so well for them as well. I have decided that I need to always have it on hand for when new outdoor "visitors" come by; I can at least help them to stay free of fleas and parasites. I highly recommend it for all your furry kids. Thanks Jackson Galaxy; please do not stop making this formula and please do not change the way it is made.
Must taste good
My cats aren't complaining :)
Love it
My very picky child (cat) let me rub on fur and put in her water as soon as we got it,smells good and must taste good cause she drank her water,thank you Jackson the para-outta-site is awesome!
Positive Results
We have several kitties fighting ringworm and giardia. We've been using this for about 6 weeks and results seem positive. Symptoms are beginning to improve. As an added side effect our 16 year old cat has a lot more energy and is keeping up with the 3 year olds.
Para outa site
I was recommended to try for my 2 puppies for parasites, fleas etc..,so far so good
Love these non chemical products, thank you