I started working in an animal shelter 30 years ago and have worked with tens of thousands of cats since then. This company, this store, and these products reflect my life's work and everything you see here is cat-tested and Jackson-approved. Let's build the best life for you & your cats!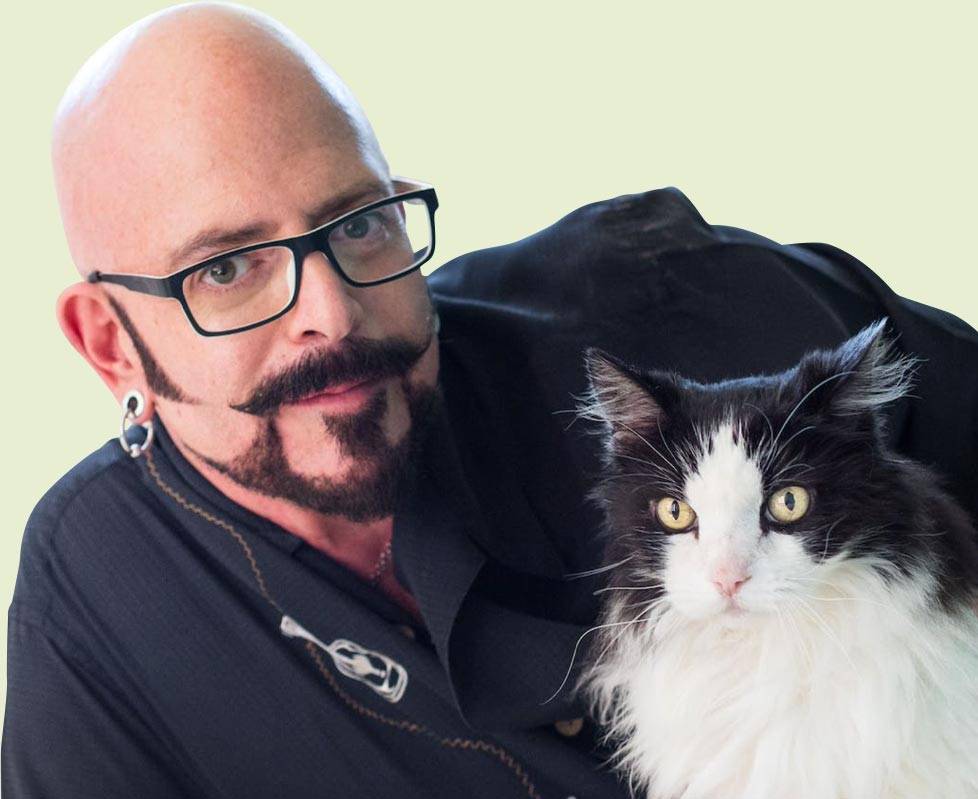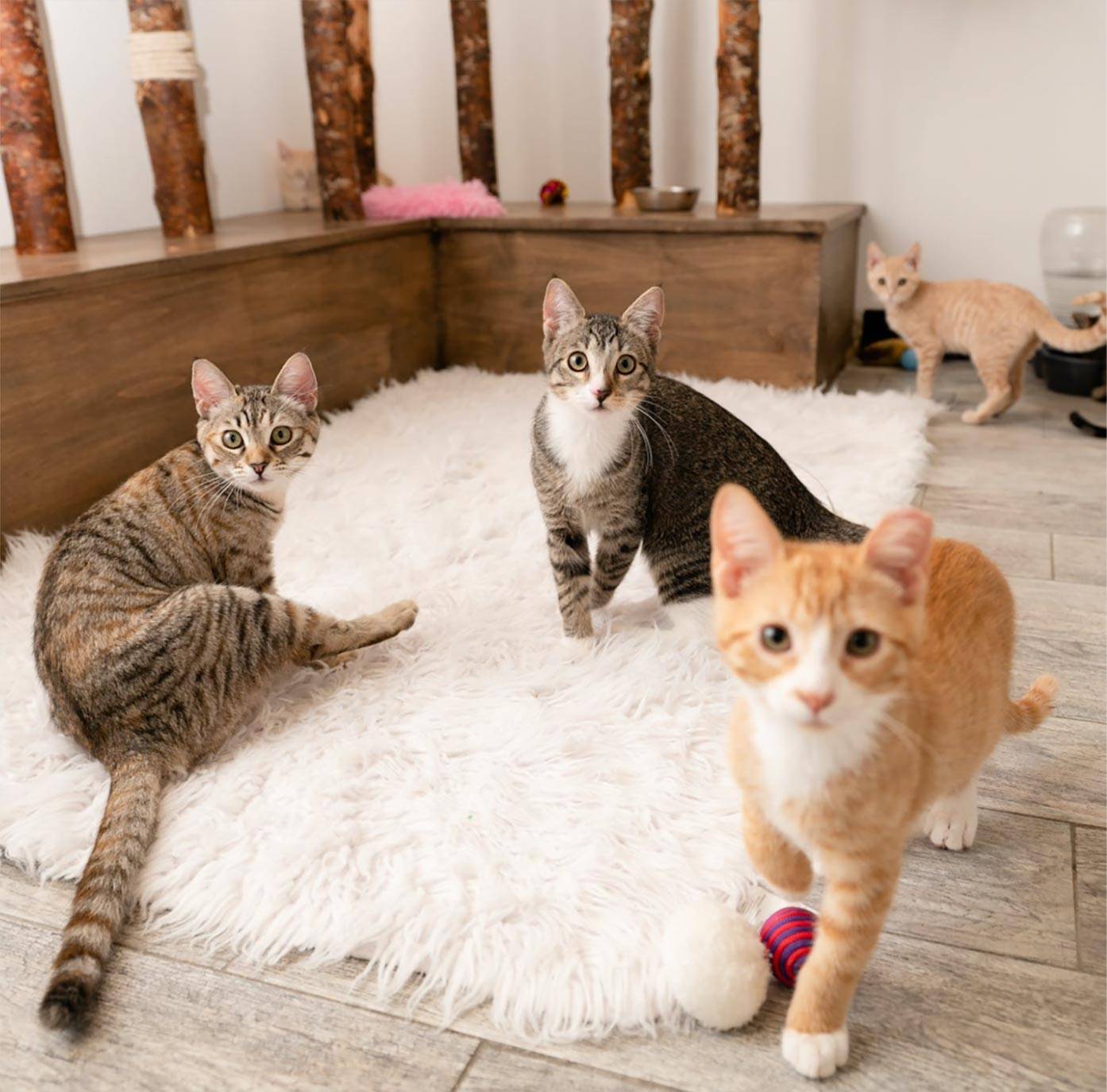 Most people think that Jackson Galaxy Enterprises is a big business but since 2004 we still proudly remain a small business. At just ten employees, we feel lucky to be a small (but mighty!) group of cat and animal lovers truly invested in the work we do and eager to provide you with all the tools you need to make the best life for your cats. Thank you for your support and for being part of our cat family!
the jackson galaxy promise

Jackson Galaxy has decades of experience improving the lives of animals and their guardians.

All of our products are Jackson tested and
approved, so you can shop with total confidence.

Check out Jackson's blog for free resources, advice, and more. Our team of customer service experts will help with any product question you have.

100% SATISFACTION GUARANTEED ON JACKSON GALAXY™️ PRODUCTS
Don't like it? Return in 30 days or less
for a full refund.

Most products ship directly from our warehouse in California. We also partner with vendors across the United States.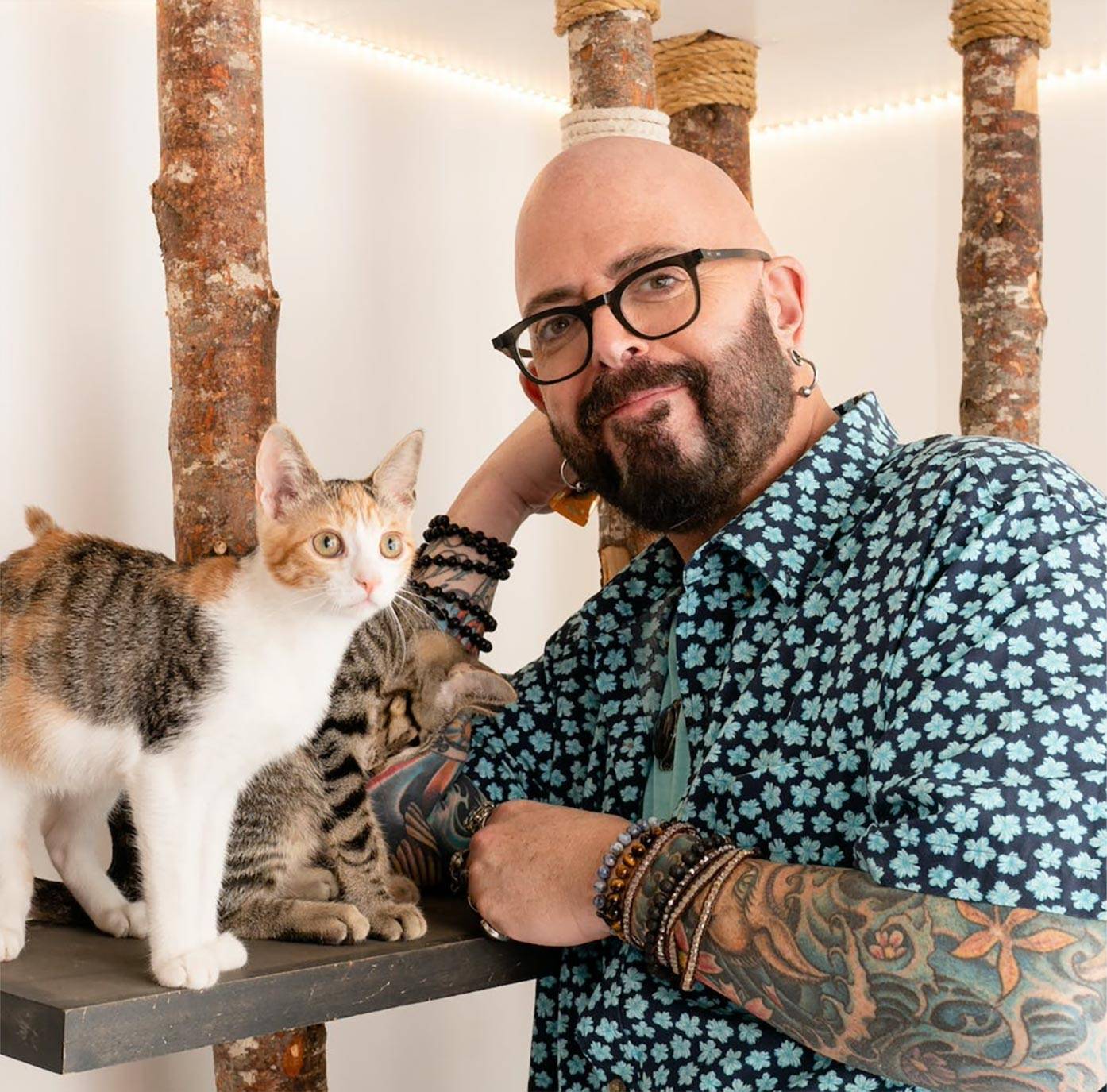 For a little more background on how the company came to be, here's a little more background on Jackson!
Popularly known as "The Cat Daddy," Jackson Galaxy is the host and executive producer of Animal Planet's long running hit show "My Cat From Hell." Jackson, an animal advocate and cat behavior and wellness expert, is also a two-time New York Times best-selling author with more than 25 years of experience working with cats and their guardians.
Long before Jackson was known as "The Cat Daddy," the working musician found he had a unique ability to connect with cats when he took a job at a local animal shelter. After a decade of working with thousands of cats, he joined a private practice working with cat guardians and cats in their homes, which ultimately became the premise for "My Cat From Hell." An immediate hit, the show has been a broadcast staple for ten seasons and has become a global phenomenon, placing Jackson at the forefront of a worldwide obsession with all things feline.
Jackson has extensively detailed his work and life in his growing collection of authored books, including "Catify to Satisfy" and "Catification," which both landed on the New York Times Best-Sellers List, and his latest book, "Total Cat Mojo," a comprehensive guide to his approach on total cat wellness and eliminating behavioral problems by understanding cats and their instinctive behavior.

As an extension of his knowledge about cat behavior and as a means to further help cats and cat guardians, Jackson started his online retail store in 2004 with the roll out of a line of Holistic Solutions, formulated with the help of veterinarian Jean Hofve. After finding much success with these Solutions, Jackson expanded his line of products by designing toys, beds, and a non-toxic cleaner for pet stain & odor removal. In addition to products designed by Jackson, the store exclusively offers products that have been hand-picked or personally vetted by Jackson. Our customers can be sure that all of the items we make available are chosen with Jackson's years of cat knowledge and experience in mind.

True to his goal of helping to save all animals, Jackson started the Jackson Galaxy Project in 2015, now a Signature Program of GreaterGood.org, which seeks to better the lives of at-risk animals by transforming the places they live and helping the people who care for them through life-saving JGP Programs and partnerships. Jackson's mission is to educate people about cats and deepen the human and cat bond, while reducing the number of animals that end up in shelters.

Join our newsletter today to GET $5 OFF your first order.