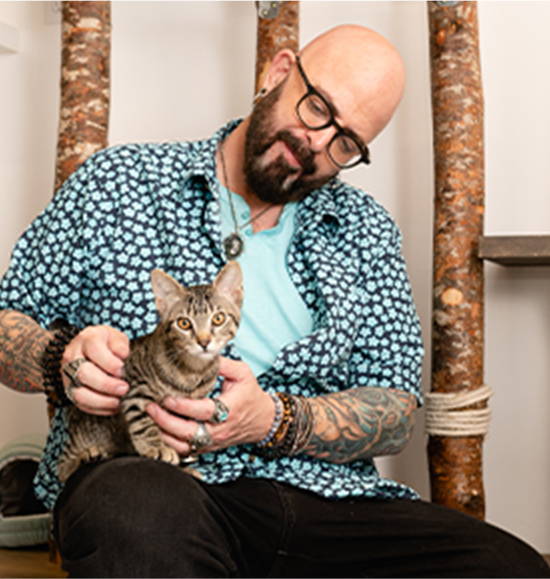 Join our newsletter today to
GET $5 OFF your first order.
Join our newsletter today to
GET $5 OFF
your first order.
Cat Happiness at its Best
My 4 year old tabby, female, all of a sudden started to pee on my bed. I've had cats for 30 years and this had never happened. I started studying and reading with Jackson Galaxy. I began reading Catification, and put many suggestions into place. The bed wetting has stopped and my girl is very happy. Thank You, Cat Daddy!
Bipetual Mom
The book has a lot of great ideas, suggestions and projects for my kitties that we would love to work on.
Catification: Designing a Happy and Stylish Home for Your Cat (and You!)
Another cat rescue box sent to England
I have been sending cat products to England for a long time as my British cousin & her husband rescue cats many from the Middle East. This time I included Jackson Galaxy books with a mix bag of cat products.
Catification
Where was this book when I was young. Love all Jackson's books including this one!!! Thank you Jackson Galaxy!