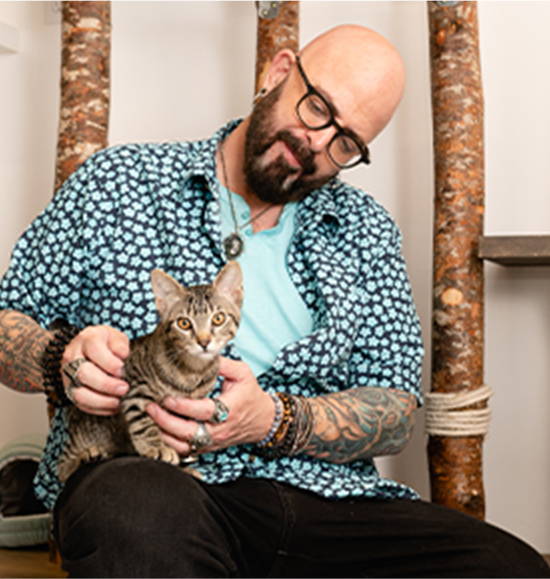 Join our newsletter today to
GET $5 OFF your first order.
Join our newsletter today to
GET $5 OFF
your first order.
OMG! I highly recommend
WOW! I wish I would have learned about this sooner. My five kitties are all getting along now instead of literally having cat fighters. Highly recommend this if you are have some of your fur babies that don't like each other. Love it!
WORKS
This does help calm my cats. I am working on getting a partial blind cat I saved acclimated into our household. She is very fearful still because one of my male cats is a hyper bullish cat and he tormented her from under the door when I first saved her and brought her and had her in a back room. I finally got a under door draft protector to keep him from shoving his paws under and scaring her. It's a work in progress using Jackson Galaxy sprays (have a variety hyper, peacemaker, bully, safe place and quiet night) along with other homeopathic medications. Only time will tell.
Unreal!!! ❤️
First time trying peacemaker and it works! Even though I haven't even been able to apply it to my two cats as suggested (~4x/day) due to my working schedule, the 2x /day I am using it has been making a difference. My 8 yr old siblings are less combative which makes me very happy :) Looking forward to trying out another one!
Peace finally!
I am the proud owner of 5 fabulous kitties! With that comes a lot of fur, purrs, cuddles, and sometimes the territorial spat! I use peacemaker 3 times a day giving each of them a loving petting time with it! They love it! I also put some drops in their water fountains and I made a spray bottle of it as well, which I spray on all their favorite places! I have one cat that smells it in my hands and just rubs all over! It really makes a difference between a day of calm or not. I would highly suggest it for anyone with a multi cat household. This house counts on it! Thank you for making a product that is holistic and peaceful for my fur babies!
Prrrfect Support
Great products, great prices, great service!!