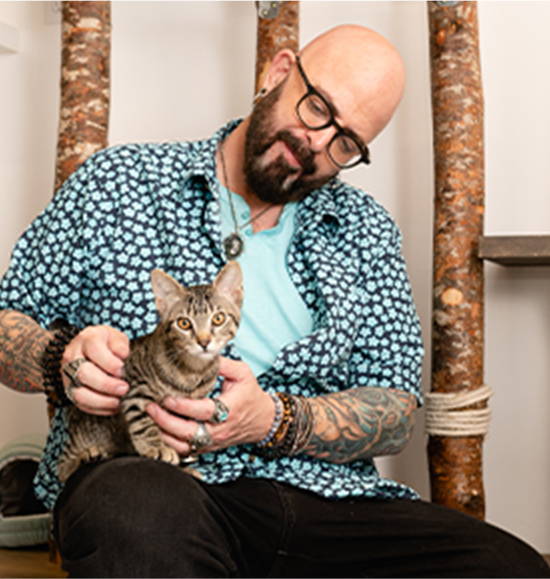 Join our newsletter today to
GET $5 OFF your first order.
Join our newsletter today to
GET $5 OFF
your first order.
Has changed my cats life
Stress Stopper Really WORKS! We live in central Florida with Hurricanes & frequent thunderstorms. My girl is a rescue cat & was terrified even if it was just Rain and no thunder. She relaxes now with just a small amount of Stress Stopper. This magical potion is awesome and affordable because it doesn't take very much. I've had same bottle for over a year. It doesn't seem to have lost potency. I do keep it away from direct heat & do not store it in bathroom. Doesn't say on bottle how long it lasts & it still works so guess we are good. We live in a mobile home, so rain on the roof is very loud & we really hear the wind. With Stress Stopper, she slept through most of Hurricane Ian and we had 50 to 60 mph winds & heavy rain. I've tried other "calming" products with other cats and they were a waste of money. Stress Stopper is worth every penny.
Ordered these two for my 3 year old calico. She's getting dog sister in three weeks. Hope the potions ease the introduction! 🙂
Very good products and responsive customer service
I love JG team. They are super responsive. When I emailed them about extra instructions on packaging, they responded fast. The products came wrapped carefully in bubble wrap. The products are wonderful because I have a nervous nelly cat. Thank you JC Team!
True assist in introducing senior cats
Following all the guidelines shared by Jackson to introduce my newly adopted 18 yr old male newcomer to my 15 yr old gal I adopted two years ago. Added the Stress Stopper for good measure. We are into our 4th week of acclimating to each other and making progress at their pace. Thank you for choices to assist my fur babies!
It Works
My cat would spray everywhere, including ruining three interior doors. I tried every suggestion including medication from the vet. The medication was too strong and I didn't like my cat being lethargic, not to mention falling into our pool from lack of coordination. I've used this solution for about 6 months and even though it has not kept my cat from spraying altogether, it has reduced the incident of spraying by over half. I will keep using this solution.