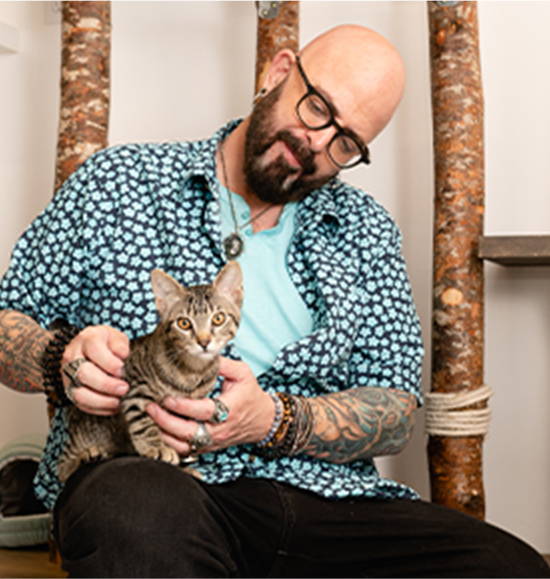 Join our newsletter today to
GET $5 OFF your first order.
Join our newsletter today to
GET $5 OFF
your first order.
All the feels
Galaxy is an amazing, empathetic, flawed, energetic, and engaging person in this book, and I was so emotionally attached, especially because I listened to the audiobook, read by Galaxy. The metaphor of the school bus at the end just broke me, and I haven't even lost a pet of my own. I think I cried off and on for 2-3 days.
Total cat mojo
I bought two books. I am reading this one first. I would highly recommend this book. If you want to understand your cat, this is excellent.
cat
My cat Meow Lisa just finished the Book and I have to say, why do you think cats can read. As a PHD holding Cat Daddy, I find the book distasteful to Cat Mommy's and Daddy's the world over, why did you make the text so small for cats, cats have hard times reading the book.
If you would like some tips on Cat Daddying please contact my email.
Kitty love
Love your show...Cat from Hell
Enjoying the book
We all need to be understood and loved
I loved loved loved this book!!!!
I make everyone read this book - and without fail they all love it as well! Jackson's writing spoke directly to me - there is a certain raw honesty that went straight to my heart. By the end of the book, I felt as though he were my best friend. You don't even need to be a cat lover to enjoy this book. It's about a human struggle to survive and what saves us all. Absolutely brilliant and I dare you to put it down once you've started!!