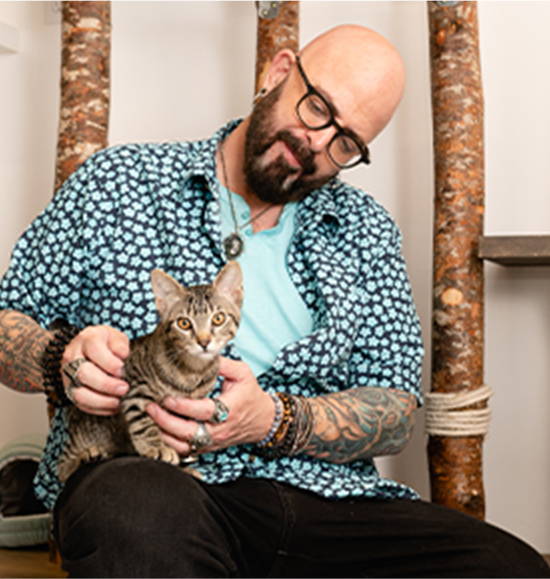 Join our newsletter today to
GET $5 OFF your first order.
Join our newsletter today to
GET $5 OFF
your first order.
Total Cat Mojo
Have not been able to read it all yet. But I know from Mr. Jackson's videos that it will be encyclopedic in its coverage of cats. I've gotten so much knowledge from his videos already. Thank you for this treasury of information..
Play with your f@!? Cat
Thanks so much for sharing all your feelings, experiences & advice. World needs more people who care about animals the way Jackson cares for cats.
Still reading, but learning so much
I'm about 1/3 the way through "Total Cat Mojo". There's a lot to digest - good information, presented in a friendly style - so I'm taking it slowly. If there's suggestion I can offer it's that there's not much discussion of the needs of older cats with issues. I am a Foster Daddy to our local shelter and I take in one or two older cats for their last months or years. Most have medical issues - kidney disease and blindness are two I'm dealing with at present. I'd appreciate a chapter on special needs cats. Otherwise, it's a great read!
Total Cat Mojo is fabulous!
I already had a copy of Total Cat Mojo and on Friday this copy will fly to Memphis with my daughter and the kitten she rescued while Door Dashing. My Memphis daughter's two cats had died within the last few years and she knew that this sweet boy was exactly what. she wanted and needed. All of my daughters have cats as do I and Total Cat Mojo tells you everything you need to know as a cat guardian.
Total Cat Mojo: The Ultimate Guide to Life with Your Cat