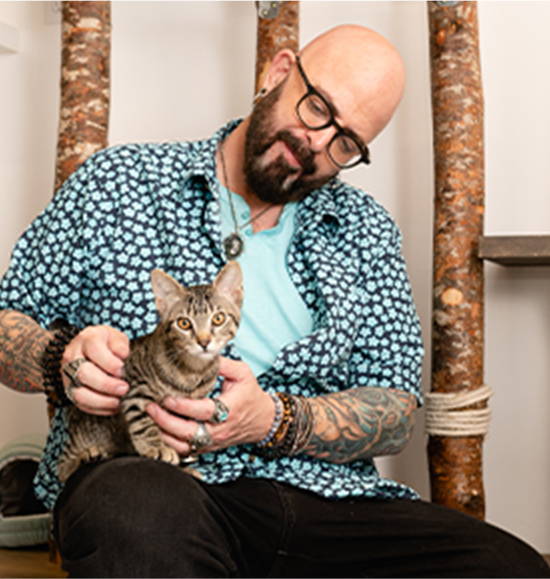 Join our newsletter today to
GET $5 OFF your first order.
Join our newsletter today to
GET $5 OFF
your first order.
Great Products
I've been using Ultimate Peacemaker for years for my rescue cats as well as my own cats and they are excellent products. I think they are such superb products that I recommend them to everyone who tells me they have issues with their multi cat households.
I never got my free keyring advertised
I never got my free keyring with my multiple purchas order for the new website launch please send! Peace maker set helps it was one of many items I ordered love the kitty fish and the ripple rugs thank you
Making a Difference
While everyone expressed their doubts, the kit is making a difference in the household.
Fantastic!
The Self Esteem has worked wonders in my kitty that has been being chased and cornered! She is playing with the others and socializes now. The Bully Solution is wonderful on the brother who tortures and terrorizes her. I absolutely love these products! So worth it!
Ultimate Peacemaker
I bought this because I have a house filled with Bengals. Recently the quietest queen began to attack one of the 9-month-old kitties and that caused the kitty to go into hiding. I have been adding the drops to their water fountains and I've noticed all the Bengal are much more playful and less aggressive. I really like the product.