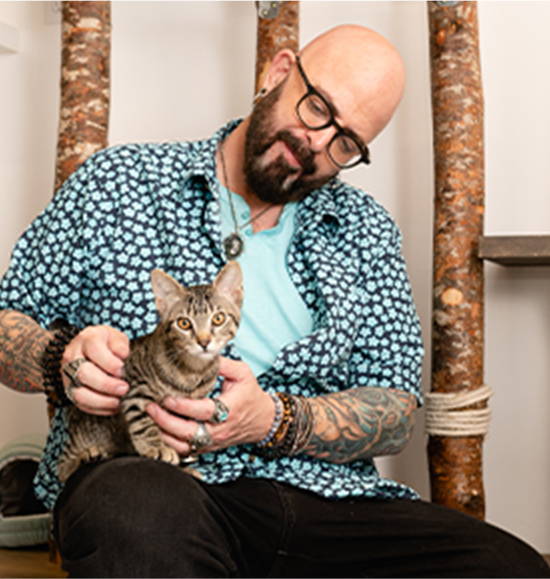 Join our newsletter today to
GET $5 OFF your first order.
Join our newsletter today to
GET $5 OFF
your first order.
Much needed solution to my cat's seperation anxiety
My cat was having a hard time being in the house alone while I was at work. This stuff works wonders for her. She'll still meow some, but otherwise she's a cool cat.
Anti Anxiety Solution
I am so happy to have it. When I used it on Delilah, a year old ragamuffin, I saw the results.
An Awesome Solution!
After using one drop in his water dish, my fur baby is a very relaxed, happy kitty. I gave him a drop in his mouth at first, but that was unnecessary because a drop in his water works wonders.
SMFC Review
Have 2 nervous cats and the separation anxiety helps them both a lot when I an out of the house. I spray a little on them or where they are laying
Great Product
My cat loves all the products that Jackson Galaxy offers. The Separation Anxiety works very well. He's more relaxed when I leave the house. The real test is when I go away overnight. I'll be sure to share that info at a later date.