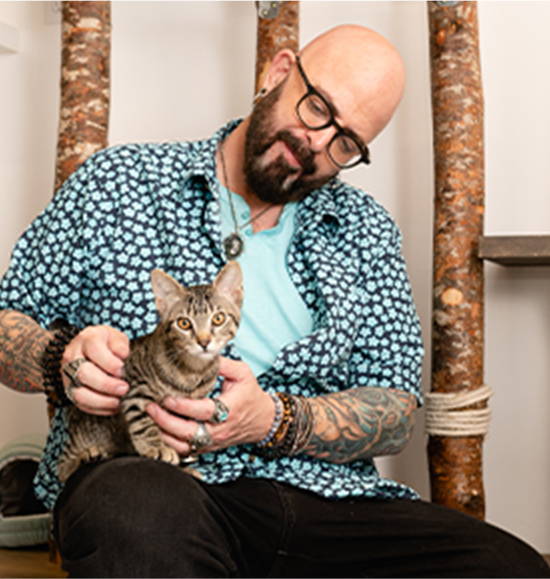 Join our newsletter today to
GET $5 OFF your first order.
Join our newsletter today to
GET $5 OFF
your first order.
Chilled out
This worked after one dose. My cat usually get excitable and a bit nasty in the evening. Even after playing, she'll sometimes hiss at me. I followed your dose recommendation. I found that she's pretty sensitive and if I give max dose, she appears stoned. So, I stick to lower doses and she does well. Sometimes we skip doses when it's really not necessary. Love this stuff.
Grouchy cat be gone!
One of the grouchiest cats lived in my house. She didn't like people or any other cat lives here. I purchased Grouchy Cat and now she not only gets along with the other cats, but actually likes us. It does take time to work, but I saw improvement in her week after week. If you have a grouch in your house, I highly recommend it!
Definitely working!
After only a week my grumpy cat seems a little more chill. He enjoys the petting after I sprinkle drops on him. He didn't let me pet him at will before. Still waiting to see if it gets better.
Peaceful
They aren't fighting as much & seem to like the taste as they are drinking more water!
Excellent! Will continue to purchase.