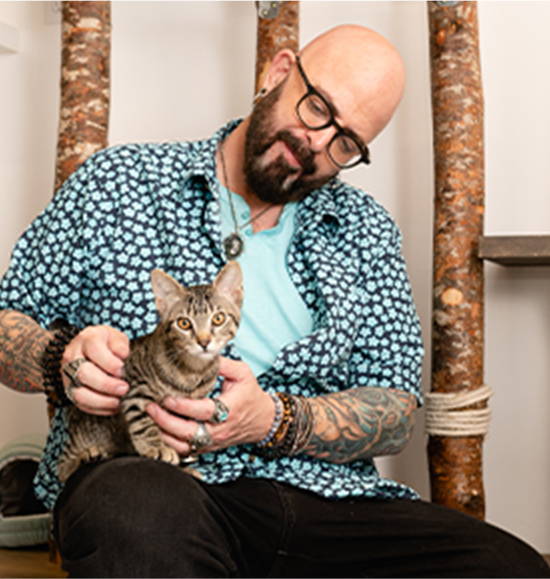 Join our newsletter today to
GET $5 OFF your first order.
Join our newsletter today to
GET $5 OFF
your first order.
Helped my cat a lot
This has helped my cat who has always had a runny nose and watery eyes. He recently came down with a cough and was diagnosed by my vet with asthma. I started rubbing easy breather on him a couple times a day and I also changed litter. In less than a week, I can't believe the change in him. No more runny nose, red eyes and he isn't coughing much at all! This has definitely worked for him! I won't be without it!
Life changing for my cat
This product has been amazing for my kitty with chronic respiratory issues. Worked quickly and has made her so much more comfortable. Highly recommend!!
Wonderful product!!
I have a 13 year old cat who has major respiratory issues and receives monthly depo-medrol injections. Since using easy breather he has not needed an injection for 3 months. When I get the bottle out he comes over to me to get sprayed. He knows it helps him. I am so thankful for this product!!
Transformed
I used Easy Breather as a spray and it worked within a few minutes. My cat is happy once again!!
Finally relief!!
My 10yo female tabby cat has had a cough for months that stumped myself and our vet. We have taken antibiotics, steroids, changed food, checked her heart…everything works very temporarily and then she is back to coughing fits throughout the day. Enter East Breather. I tried this on a whim thinking it can't hurt! She has been taking in in her wet food daily for a few weeks and her coughing spells have decreased exponentially!! She still coughs occasionally, but man, it has been a great relief for us!! Highly recommend!!