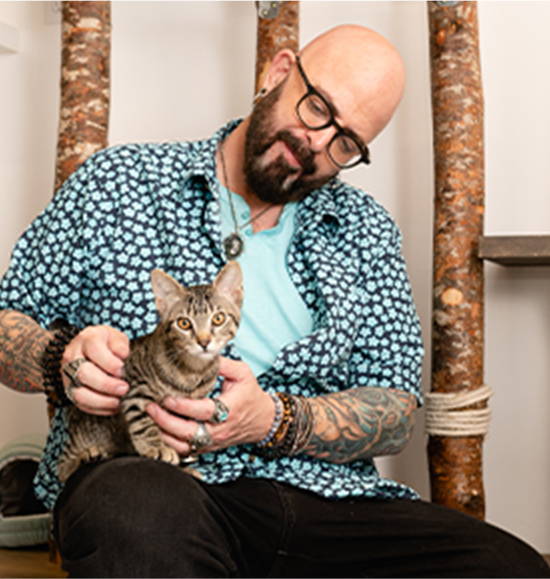 Join our newsletter today to
GET $5 OFF your first order.
Join our newsletter today to
GET $5 OFF
your first order.
Easy Traveler - Anti Anxiety Travel Solution
Just amazed
I drove from Seattle, WA to Omaha, NE with my two 12 year old Snowshoe litter mates. A combination of CBD drops and this spray was magic. The spray was great when they played in their carriers I could spray the netting on top and it would spritz the kitties fur and they would lick it off and sit back and relax. They really ended up enjoying the ride in their extended travel backpacks as my copilots. I would 100% use this again. I drove 5 hours a day for 5 days and would recommend two bottles for this size trip or more
Amazing Product
I seldom am wowed enough by a product to give a review, but this far exceeded my expectations. My cat rides well in the car for short trips, but completely freaks out in new locations. I recently had to take her on an 8-hour drive each way and 3 days in a hotel. This product worked so much better than I expected. I put it in her water the night before then rubbed on her fur twice during the drive. She was a little hissy and growly when we arrived, but I put some in her water again and she calmed right down. We had a very pleasant stay and nice quiet drive home using the same protocol. We both loved the results.
cat travel solutions
traveling with a "scaredy cat" is hard on everyone. Trying these products and hopefully it will ease everyone even scaredy cat.
Didn't work for us
Our kitty freaks out in the carrier in the car, panting and bloodying his paws trying to get out of the carrier. I applied this to his fur and the carrier (where we feed him) several times during the few days before the big VET TRIP. I sprayed the carrier and his coat shortly before the trip. He still freaked out. No effect detectable.