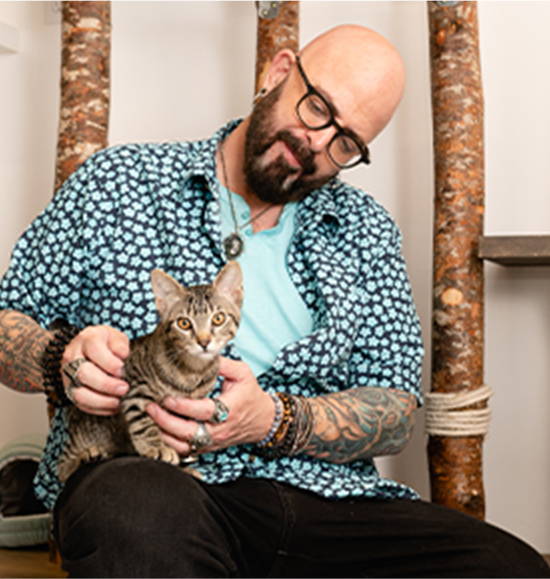 Join our newsletter today to
GET $5 OFF your first order.
Join our newsletter today to
GET $5 OFF
your first order.
Complete Cat Probiotics
We (meaning my cats and myself) love this stuff! One of the kitties tends to anal gland troubles and my vet recommended trying probiotics. Well, after trying multiple different brands, I despaired of my girl eating any of them. Then, I ordered some from Jackson Galaxy and what a difference!!! She eats it with not a hint of trouble and her anal gland issues have virtually disappeared. Her sister loves it too. Five stars for this wonderful product.
This is the best Cat Probiotic I've used!
When I first put my cat on Probiotics due to constant vomiting, I went right here to Jackson Galaxy. Unfortunately we ran out when it was no longer available. I tried several other brands and my cat was not happy with any of them.
When I saw that the product was here again and even better, I jumped at buying it. My boy, Spunk, is SO happy. Please keep it in stock.
Seems to be helping
My cat has pancreatitis and diarrhea problems for years, he was on meds from vet office but they seem to help anymore. Jackson's probiotics seem to be helping he has only been on it for a week. Thank you Jackson
I love JG❤
Everything i have purchased from the creation of Jackson Galaxy...
books,toys,goodies...me AND my cats absolutely love!! Im looking forward to these new bottles of kitty cure-alls. Benny is a jealous Scorpio. AND Cookie is a grump. We need some help! Thanx Jackson. I wish u would return to TVLand. We miss u.😻