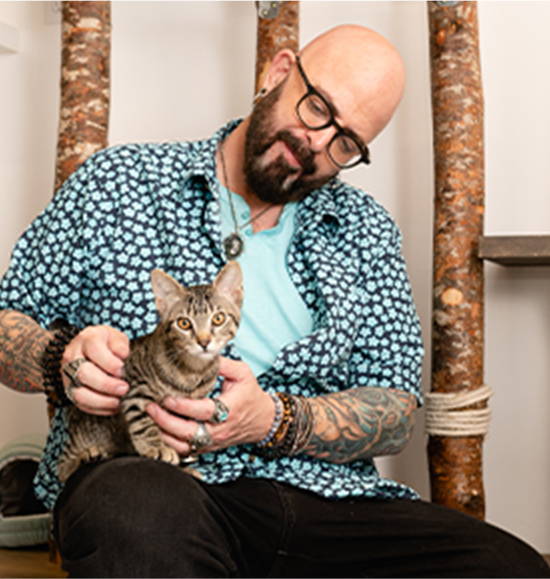 Join our newsletter today to
GET $5 OFF your first order.
Join our newsletter today to
GET $5 OFF
your first order.
I used it on an Adopted Shelter Cat also!
I originally purchased this for my 4 1/2 year old female cat. Her brother that she was bonded to, died unexpectedly and quickly about 4 weeks prior. She was definitely mourning the loss of her brother. But we were also planning on adopting a female adult cat from our local shelter, IVAR. Since I figured she too would also be experiencing loss from all the cats she was previously around, I would use it on her also. She had been at the shelter for a little over 1 year and and was 2 1/2 years old. I also ordered the free sprayer and I spray it on their fur. Neither one mind being sprayed with the fine mist. When I've sprayed it on our new cat, I've noticed that she seems to calm down a little. I think that consistency is important, so when I've used it at least 3 times a day, it seems to make a positive difference in her actions.
I can't believe how well it works.
I adopted a cat that didn't work out, so I took him back and adopted another. He was from a hoarding situation. I gave this tincture to the new cat, my dog and myself. 5 days later, he's snuggling with my dog and I on the couch.
Seems to be working well for my 16-year-old cat that is mourning the loss of his brother.
Definitely helps!
I have two cats that were bonded, and one passed after a long battle with chronic illness. The other howled all night every night. After using Loss Solution he is significantly better. There is some howling but I would say roughly 90 percent less.
Amazing
We bought this for our cat after her sister passed away. She would cry all night long and we wouldn't get any sleep. After a few days of using the loss solution, we finally got some sleep. It has definitely helped and we ended up ordering more.