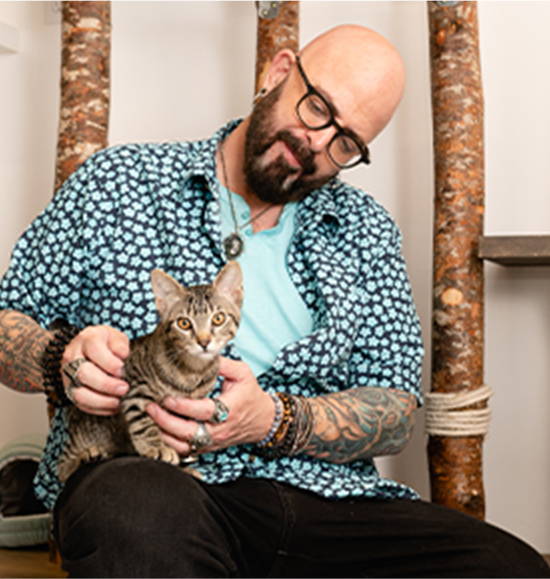 Join our newsletter today to
GET $5 OFF your first order.
Join our newsletter today to
GET $5 OFF
your first order.
Thank you!
I have MANY cats and they all had no problem eating their wet food with the B12 on top! I'm hopeful to see how much it will help their health but I fully trust Jackson Galaxy and his expertise and compassion for cats. I am already very pleased with the product. :)
Works!
I have 3 cats aged 15 - 16 yrs which I started on the B12. All the cats seem more alert and are definitely way more playful and running around.
B12
Excellent. My two 18 year old cats have more energy and are more alert. I will continue it!
Love this product!
I have a one year old cat that we recently adopted with a very sensitive stomach. We suspect IBD, although it has never officially been diagnosed.She has been through so many treatments at the vet already and even had to be hospitalized once. The vomiting would get so severe. We thought at one point we were going to lose her. We finally were able to change her diet and I started giving her the B12 daily. What a difference! She hasn't had any flare ups since we started it, and has really gained her appetite back. We've also been giving it to our 6 y/o cat and it has given him a lot more energy. I will definitely continue to use this product! Thank you!
Haven't Had Long Enough
I only rec'd the order 8 days ago. My cat is 17 years old & is now a very picky eater. Would be nice if you would wait to ask for a review like the next month out. So far, so good, but I have no idea if it is doing anything for him as of yet.