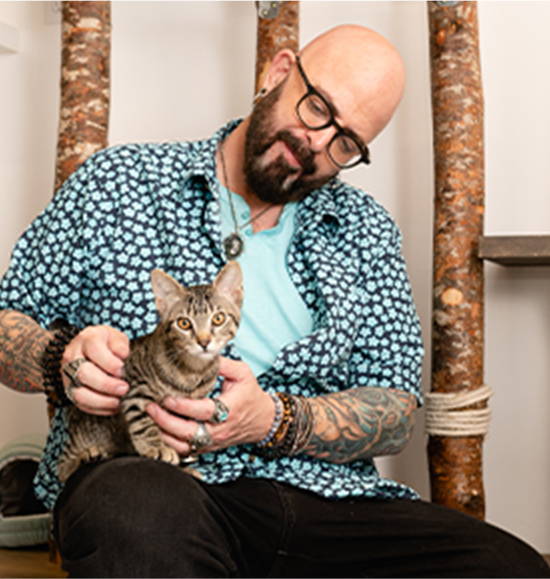 Join our newsletter today to
GET $5 OFF your first order.
Join our newsletter today to
GET $5 OFF
your first order.
Appears to be working so far
Got this for our 19 year old cat who was recently diagnosed with mild pancreatitis. She had not been as interested in leaving the bedroom since her litter mate passed in May and us figuring out what was wrong. After two weeks of using just on her fur, she now insists on eating breakfast downstairs and comes down to remind us of her normal feeding times like she used to.
senior support
I have 5 cats who are all over 10 years old. The oldest is 18. I have put the senior support into their water fountain and I think I see a bit of improvement in their day to day interactions. Not quite so many fights, more fun play time.
Senior Support
She likes it AND she is eating better!
Great product for senior cat
My senior cat will be 18 years old. She has been diabetic for at least 14 years and has chronic pancreatitis. She was starting to pick on my 2 - 1 year old cats in a relentless manner, particularly when it was her time to eat. She was moving slowly and was showing more difficulty going up stairs. Since starting her on the senior support formula, giving her 4 drops 4x daily there has been noted improvement in her. She seems happy, runs up the stairs, even gets the zoomies, plays and most of all has completely stopped picking on the 1 year olds. She is definitely showing a more comfortable level and her irritability is gone. Love this product. Easy to place drops into her wet food and best of all is she doesn't know it's in her food. I would highly recommend this product to anyone with a senior cat. I could see her still being with us another couple of years at least. Thank you for this product!!!!
Don't Change the Name!!!
We are all graceful agers!!! Using the name Senior is stereotyping. I give it to all of my babies and give it to my friends' babies, no matter what age. It helps anyone of any age to give support! So PLEASE DO NOT USE THE WORD SENIOR IN YOUR TITLE!!!! Bad juju.......