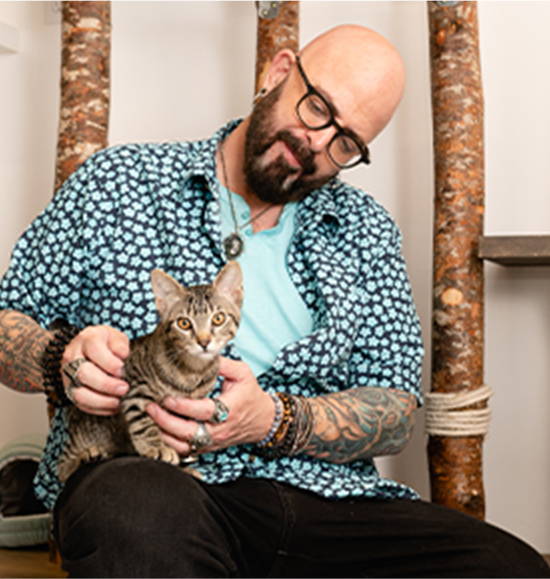 Join our newsletter today to
GET $5 OFF your first order.
Join our newsletter today to
GET $5 OFF
your first order.
Products are awesome - the Bully Catt and Scardey cat formulas are evening out every one's behavior. Thank you for the speedy delivery too.
Probably need to give it more time
It's too soon to tell, but it seems to be working.
I adopted Lerna, an adorable black & white kitty from the shelter, knowing how scared she was, with hopes of taming her. I loved the description they gave of her chirping at other cats in the shelter. She loves my boy, Sunshine, even when he tries to wrestle with her. She greets him & just being with him, she's visibly relaxed.
I just started using Scaredy Cat along with Feral Soother, but she's very scared around me and other people, but absolutely loves 😻 other cats. I probably just need to give it more time and be more consistent. She likes to play as long as I keep my distance & don't look at her.
Seems to work!
My cat Monty seems more relaxed and happy after starting this regimen. He's a recent stray ( semi feral) I took in who normally is very skittish and hides all day. He still likes to sleep in his hiding spot but he is coming out much more and exploring more of the house and hanging out with the other cats. He seems less worried too. I give 3-4 drops in all his meals.
It works
Artemis is thriving instead of hiding. She is visibly relaxed. We have to be very consistent with her dosage. She now runs and plays has relaxed naps, instead of hiding under the sofa or bed.