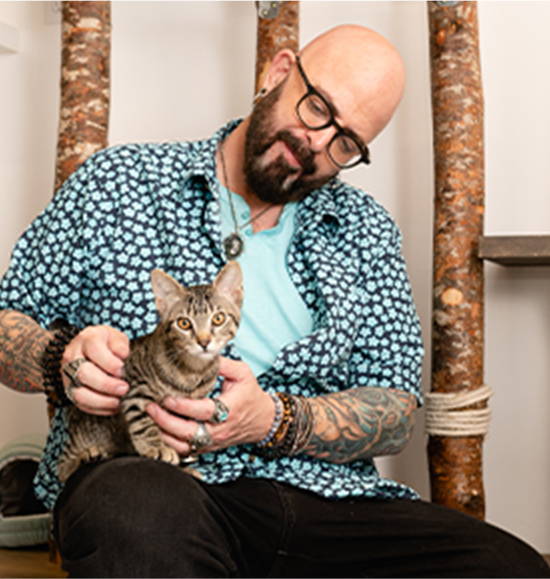 Join our newsletter today to
GET $5 OFF your first order.
Join our newsletter today to
GET $5 OFF
your first order.
Babygirl
[****]
This is great drops
Mia is back in action
The joint support drops have eliminated her need to hold up her paw regularly. Mia is running and playing again! She is about 8 years old and we adopted her after fostering when she was a a kitten in need from our local shelter at the time.
Helps mobility with 6 year old cat with hip deformity from birth
This poor kitty was abandoned by mom before her eyes were even open at my husband's workplace. Our whole extended human (6) and feline (4) raised her with bottles and love. She got ringworm and every human and feline caught it. She had to have all 4 paws declawed as the ringworm was in the nail beds. Despite all that, she has thrived and runs like a little pony through the house several times a day. I think the glucosamine supplement and the Creak Away together work synergistically to keep her hip joint from deteriorating and hurting.
They like it, they really like it.
The boys don't even notice it in their food. They both are more active too.
17 yr. old kitty and trying it on an opossum
have been using this on my 17 yr. old cat. She stopped using one of her back legs. I noticed after using creak away that her back legs are a little more able to move around. that is more than I expected. I think she feels a lot better now. I work as animal supervisor at a nature center and we have an old opossum who is having leg problems also. this is typical of these animals upon reaching the old age of 3. I decided to try it on her too. Thank you Jackson for an awesome product.