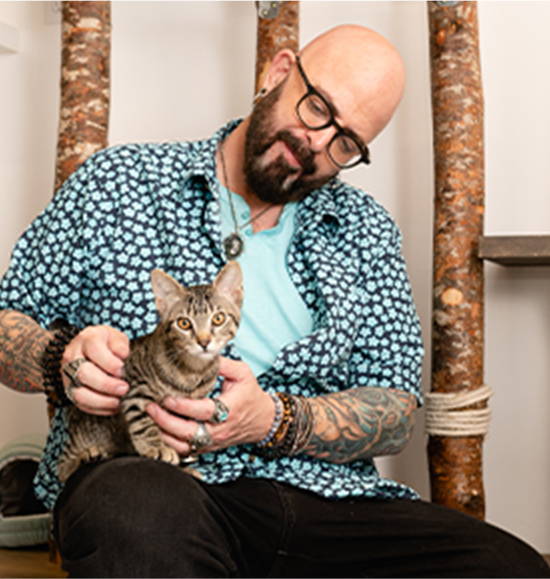 Join our newsletter today to
GET $5 OFF your first order.
Join our newsletter today to
GET $5 OFF
your first order.
Hyper Helper
Had changed from Peacemaker, as results were not marked. So far, have seen a significant and consistent change in her behavior. Am optimistic! I think because she is an only cat, the Peacemaker was not ideal. For multi-cat households, am sure it is helpful. Thank you !
Helped my kitten
My rescued kitten is older than we thought and went into heat a week before her spay surgery. She's more calm after I put a few drops in her food. My 8 yr old male is happy she's not always after him.
My kitten goes completely wild at bedtime ,wanting to go outside and "hunt" .I love that tis has no scent and works in 15 min
Blackie is a new kitty!
A year ago a black kitten (6 mo) showed up at my door. He was in very good condition so thought someone would claim him. After a couple weeks, I found out why someone probably dumped him. He was a challenge, but I figured I'd have him trained in a few weeks. Was I wrong. Tried several things that didn't work. He was a wild feral kitten who had to have his way. I had thought of giving him up, but felt no one would adopt him, or they would return him. I started him on the Hyper Helper 3x daily. The first week there was little change. Then starting last week, he was not attacking the other cats and he stopped breaking things, etc. Instead he started taking naps in the afternoon with the other cats, he understands get down and NO, now. It is unbelievable the change in him. Thank you so much, we will keep him forever, He gets lots of Good Boy, now.
WORKS GREAT
This really does work well for my hyper cat. I think spraying directly on the area of fur where they will lick off plus smell is best. I have also sprayed on hands and then wiped on the cat and that works too. Putting in wet food is ok, but my cats eat more dry food then wet so I use the fur method.