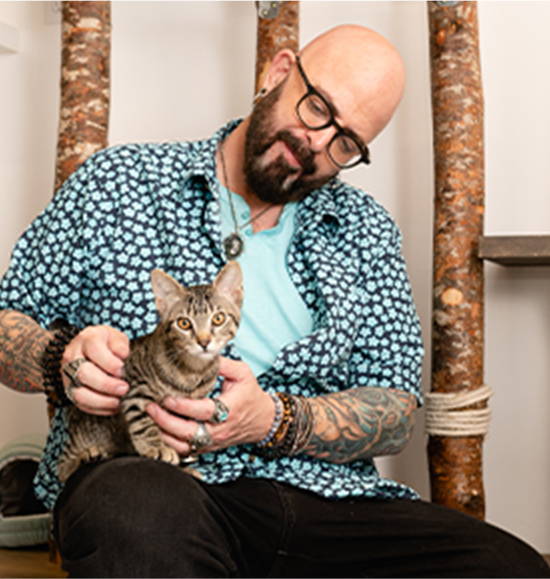 Join our newsletter today to
GET $5 OFF your first order.
Join our newsletter today to
GET $5 OFF
your first order.
Amazing stuff
I have been spraying safe space all over my 4 cats beds play areas and towers. It has been very helpful in letting them know they can own these spaces. My home is slowly becoming peaceful. Thank you Jackson. I tried your flower essences as a last resort and I am so thankful I did. My bully boy has cal.ed down. My scared boy has more MOJO and we are moving toward peace.
Love It!
This solution has helped stop my cat from urinating on my bed, sofa and recliner. I'm not sure why he started but since finding this, we both feel better.
Finally! My Timid Cat is Stepping Up
I have two 16-month-old cats, not littermates. One was affectionate and outgoing until I got the second one to keep him company. The second cat is an Alpha cat with a capital A. The first cat had been hiding more and more over the past year. I bought Self-Esteem and dosed it until the bottle was empty. I would see occasional glimpses of the true character of the first cat (Felix). When it was empty, I went shopping again and purchased Safe Space. Felix is really coming around. He will even sit in my lap if Oscar doesn't get there first. I can recommend this product to give reassurance to a shy cat.
Our cat stopped pooping on the couch and peeing on laundry
This has been amazing help with our cat> Poor guy is dealing with a new Labrador puppy who wants to play and has all this puppy energy. Adding a litter box upstairs where the puppy doesn't go yet and putting a few drops into his water has helped enormously.