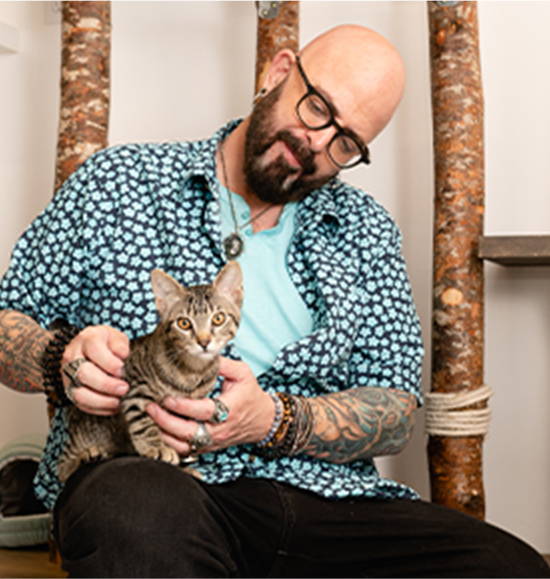 Join our newsletter today to
GET $5 OFF your first order.
Join our newsletter today to
GET $5 OFF
your first order.
Merchandise review
We purchased the welcoming change solution. It is hard to tell if it worked or not, but I will use it next time I take them to the vet and see how it works. We also purchase the feather toy with the purple handle. At first they loved it. Bruno thought it was a bird and talked to him several times. Now they are not as excited. It is expected, cats get bored very easy and they may also like the most simple toy you can make at home. You never know. Thank you though... love your videos, very informative.
Happy with Welcoming Change
The first few times I used this it didn't seem to make difference so I kind of put it on the shelf for a couple of weeks. Maybe I wasn't as consistent as I needed to be, as when I tried again it seems to be helping my 10 yr old Brewster. He has been at times really edgy (I am working hard at blending in two kittens) so I tried the drops again and for whatever reason, they now are making a real difference. He's able to back it down and mellow out. It's wonderful to see him more chill and comfortable. I do regret not getting the spray top, I hadn't noticed it was available upon request….anyway, thank you for offering these Solutions! I'm so happy with this product and will buy again. I'm interested in adding Peacemaker to the arsenal as well.
Love welcoming change!
I have and do still use stress stopper for my two boys and thought since I will be making short frequent trips out of town the kittens would need some help as I am usually with them 24/7. This has made the world of difference for them. Their dad works long hours so they don't have their normal human contact and cuddles during the day from mom when she is on her short trips. Welcoming Change has kept them calm and chill while I have been away. I would recommend this to anyone for their cats we used it during our move five months ago and it really did make a difference for the cats. I am thankful there are people like Jackson Galaxy that share their knowledge so that all cats can live the lives they deserve.
Love your spray. Much easier to de-stress a cat with your spray, then to try and give anything oral.