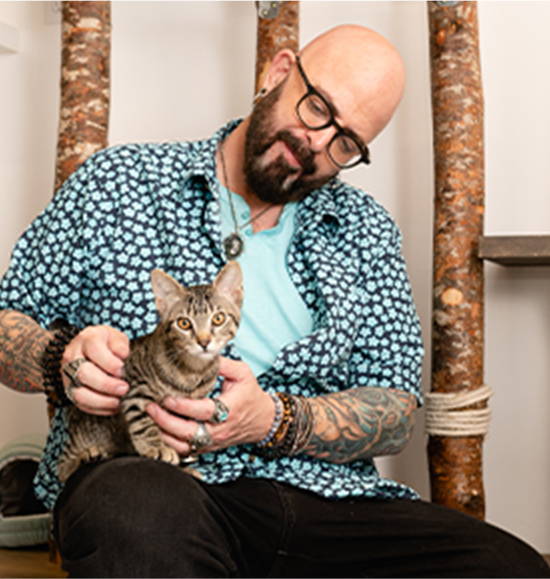 Join our newsletter today to
GET $5 OFF your first order.
Join our newsletter today to
GET $5 OFF
your first order.
Cat donut bed
We have 3 cats and the female she is 5 years old one jumped right in it to claim. The oldest one 10 yrs. Just walks right by. The 1 year old male likes the other donut bed we have. Thank you Jackson Galaxy for making sure a comfortable and nice looking bed.
It was a hit after 10 days of checking it out
Well, at first my kitties weren't interested at all. I started putting it in my lap when I sat in my recliner. Because they love sitting on my lap with a furry blanket. So I did this for about a week and they liked it as long as it was on my lap. So today I put the Christmas tree up and one of my cats always likes sleeping under the tree. So I put the new cat bed right next to the tree, and guess what after laying on my lap she went in got in her bed all by herself. So it took a little time but she's sleeping like a baby. Thanks so much for making such a quality bed.
My cats LOVE this bed
My cats take turns claiming this bed and look so comfy!!!! I think I need another one at least!
VERY happy cats!
My cats parked themselves in the donuts for about 3 days when they first arrived. They particularly like the longish pile -- my younger one likes to bury her nose in it after kneading it for about 10 minutes. They also like the soft rim.