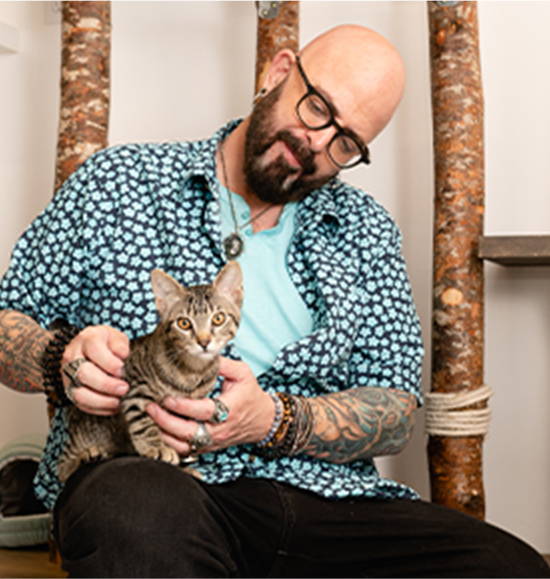 Join our newsletter today to
GET $5 OFF your first order.
Join our newsletter today to
GET $5 OFF
your first order.
Perfect
Well designed, great firmament, fasteners well machined, straightforward instructions, easy enough to assemble, my cat loves it. Home run. Very pleased.
My bengals love it
We purchased this in anticipation of getting two Bengal kittens. They love chasing each other up and down the tree. The toy that hangs down has been pulled off three times but is easily reattached. They love the height and often sleep on the top perches. It fits in the corner of our family room and is next to a window with a tree for their viewing pleasure. This tree is solid and well built. It was easy to put together and I would highly recommend this brand.
Cats love their tree
My husband couldn't wait to put it together and the cats supervised the operation. Money well spent on the kitties. I took advantage of the discount and bought the tallest tree I could afford.
Cats love it and it's holding up WELL!
Odie the 20lb+ cat rocks the cat tree but it has not been knocked over! His brother Garfield from the same litter at 15lbs spends more time in the tree than Odie. Kitty Cat or older female likes the very top to sleep in and is the only one that has slept in the house. The bottom legs outside is starting to show some wear from 3 cats scratching, I need to loosen the bolt and turn it so that the worn side is inside and they have better sisal to tear into. Love the ideal that I can replace a sisal leg when it's ripped to pieces!