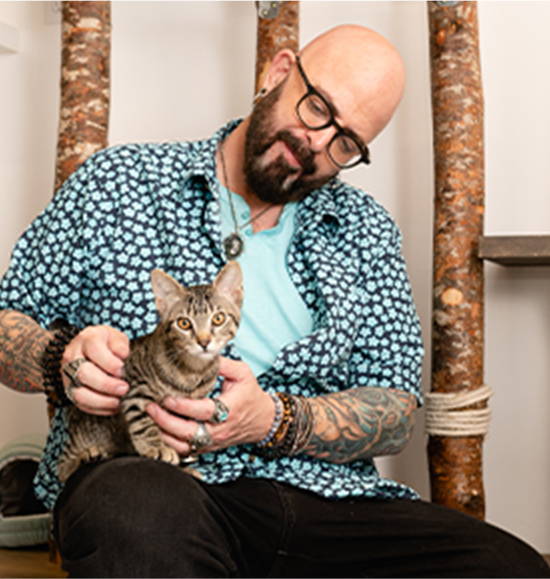 Join our newsletter today to
GET $5 OFF your first order.
Join our newsletter today to
GET $5 OFF
your first order.
Even my cat who typically isn't into catnip toys loves this!
Senior Lady
I have a sweet senior kitty that has very little interest in the usual cat toy offerings. She, however, is crazy in love with her kicker toy… I often find her rolling and kicking wildly with her favorite toy. It's heartwarming to see her romping and playing!!
He LOVES it!
Bought this for daughter's cat for Christmas, and wrapped it in a single layer of tissue. When they arrived home, he found the kicker under the tree and immediately started getting into it. The larger size is good for this larger kitty.
My cats went wild...
I brought the box inside and set it on the floor for a bit. My cat started scratching at the box... rubbing all over it and meowing like I've never heard. All this before I got the kicker out of the box!! The catnip smell was amazing... five of my six cats came running as soon as I put it on the ground. They all took turns kicking... scratching and rubbing the most fantastic kicker they've ever had! I'm so glad I took a chance and bought some of Jackson's toys. My cats are really having fun with them. Thanks Jackson!