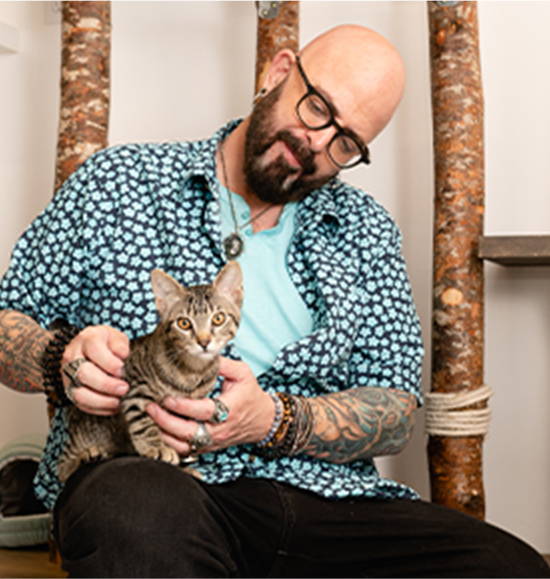 Join our newsletter today to
GET $5 OFF your first order.
Join our newsletter today to
GET $5 OFF
your first order.
My two little imps love these toys!
My two four-month old kittens Floki and Freyja get crazy excited when I pull one of these out, and then they play and play and play, nonstop 'til they wear me out. It's so much fun!
Devon Rex kitten living her best life
Young Devon and old Maine Coon loving new toys! Thank you oodles!!!
My cats love them!
My cats love them. I was surprised at how much. I love the sound the wand toy makes when it flies through the air. It really captures the attention of my cats. The long, wavy rainbow toy is crack for my ground hunter and the wiggly, wired deely-bopper thing - they just don't what to do with that, but enjoy it just the same. Thanks for the play tool-kit. My kittys are much more in-tune when it comes to play.
Cats Love It
One of my cats doesn't like most toys, but she loved the wand and wire bouncer ones.
BIG TIME PLAY TIME!
Lua is now "playing her paws crazy", giving us a running start at the 3 R's of cat Mojo. The flying feather is a miracle for leaping and racing. The ribbon comes in 2nd and she kills it often. The wire fascinates her and I have to re-halo it and wear it like a crown before hiding it or she keeps after "that springy thingy". Lua and I love all 3 toys!!!