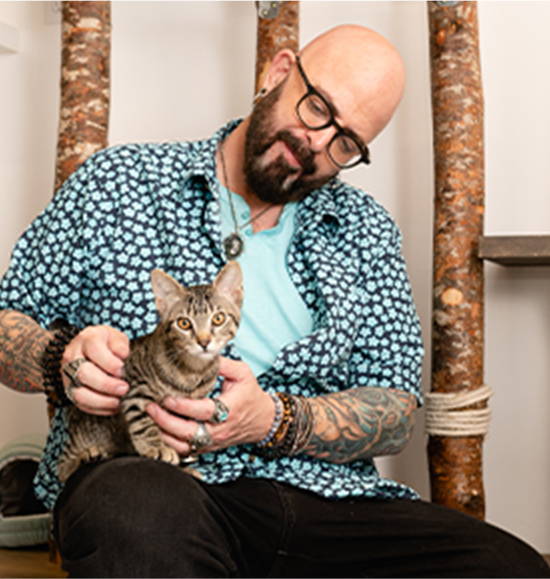 Join our newsletter today to
GET $5 OFF your first order.
Join our newsletter today to
GET $5 OFF
your first order.
Good for tree dwellers.
Good product. Works great having next to window. Cats love it.
Sturdy, well-balanced, cats love it
I have 4 cats - 2 have mobility issues and 2 don't. This tree works great for all of them. The 2 with mobility issues hang out in the bottom house or the first level and the other 2 clamber all over the top.
It also fits perfectly in my balcony window so the cats have a great view and enjoy sleeping here and watching the ducks.
There doesn't seem to be any risk they could tip it - 2 of them have been playing and racing all over it and it barely moves at all which is exactly what I was looking for. I've bought other (cheaper) cat trees from Amazon and they were often a little unsteady if more than 4-5 feet tall.
The fleece is also very soft and plush, not a rough carpet like many cat trees; it has a very downy feel to it.
Overall highly recommend - the cats were already playing on it before I had finished putting it together.