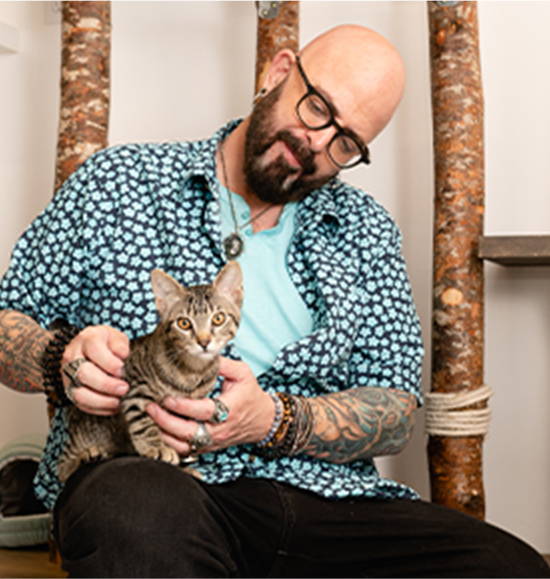 Join our newsletter today to
GET $5 OFF your first order.
Join our newsletter today to
GET $5 OFF
your first order.
Awesome multi-cat tree
We've had this tree for about 3 years now with our 4 cats. They all still love to hang out on the tree daily. Everyone has their own platform to enjoy! It has held up the best of any cat tree we've purchased, especially considering the daily use it gets. The carpet has not pulled up; the sisal rope covered posts have not frayed and our kitty cat crew has certainly put it to the test! It was easy to put together. The hardest part was keeping our cats at bay while we worked on it! We keep the allen wrench in a drawer nearby so we can tighten the platforms when needed. We cannot recommend this cat tree enough, especially for homes with multiple cats!
Perfect
Pieces well packed in beautiful condition, easy to put together, fits in my trailer
Kitty Grew Up and Moved Out
Our cat loves his new 2 story home. He's officially moved out. We're empty nesters! He came down for dinner and went back to his tree. He loves this tree!! Absolutely loves it!!
My cats love it, and it's stylish!
We've had this tower for nearly a week, and my two cats love it! It is relatively stable considering it's height; although, it does wiggle a little when they jump and play on it.
This product is an excellent value, and MUCH better quality than the cat towers I've purchased through Amazon.com in the past. It is also relatively simple to assemble.
The ramp piece was cracked when the tower arrived, but it was an easy fix and was most likely a result of shipping. 9/10!
Cst tree
I love the large size snd so many platforms and boxes. Only 1 piece came broke, the stairs, otherwise my cats are thoroughly enjoying.