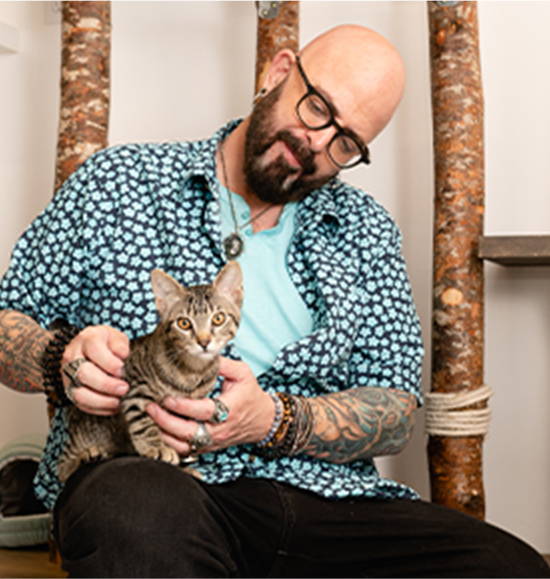 Join our newsletter today to
GET $5 OFF your first order.
Join our newsletter today to
GET $5 OFF
your first order.
Perfection.
This is #1 perfect toy every cat should have. I have 4 indoor house panthers do playtime is a must. Good quality toy they will love for years. Thank you dear friends.
My Girl loves it!
My cat loves the Cat Charmer Rainbow! She just turned 6 and wasn't interested in playing with me. Everything bored her. I used string with fake mice attached, foam balls, and ping pong balls. I'd almost given up and I saw this and said "What the heck". To my surprise, she plays with me every evening and times during the day! She loves it. I highly recommend the Cat Charmer Rainbow if your cat is bored with playing.
Tons of fun
The girls chased it and caught it over and over. It was great to tire them out.
Our cats love this!!!
Our cats love playing with this. The fabric is strong. It stands up to multiple cats.
Classic interactive toy.
Always a reliable source of interactive play. Nico (3yo) who came into my home June 2nd of this year, apparently never had anyone play with him using this type of wand-rope. When first presented with it he just looked at it without a clue. With a little encouragement he figured it out and now it is one of the most used of his toys. Always handy, always enticing, with plenty of play time, both interactive AND solo. Durable bullet-proof as they always are.