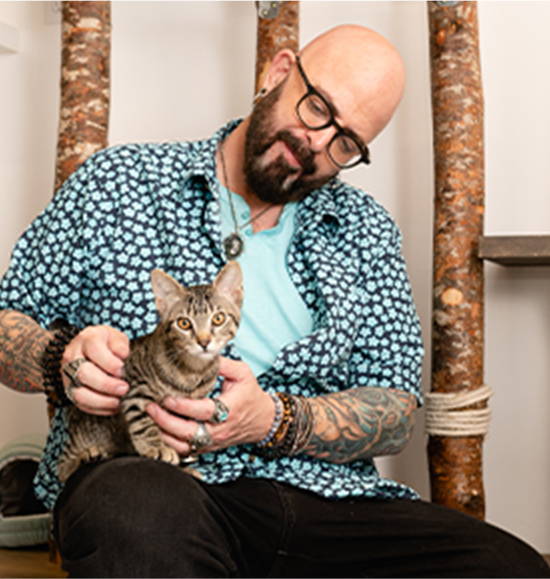 Join our newsletter today to
GET $5 OFF your first order.
Join our newsletter today to
GET $5 OFF
your first order.
Great for easily bored busy bee's
My ADHD busy bee is entertained for hours as hand held or mounted
Best
This toy is the best, I don't put it on the wall but use the wall mount as a way to hold it. My cats go crazy for it! it's also fun to play with cause of how it moves like a fly.
He LOVES This Toy!
My Cat, Ammon really, really LOVES this toy soooo much that he has destroyed the little fly at the end of it. Where can I buy a supply of these?
It Really IS Deluxe
Of course we have about 4 or 5 of this type of toy through out the house, but they're cheaply made and therefore wear out really quickly - the string gets knotted, the feathers fray, the wand is too short and your cat can't reach the feathers. THIS fine toy resolves all those issues. It's really sturdy, and clearly designed by someone who has spent many hours playing with cats. It is exciting to the animal and a relief to the owner's back! My cat is visibly more engaged when we play with Cat Dancer and jumps to a crouch when she hears the zip of the chord coming out of the retractor.