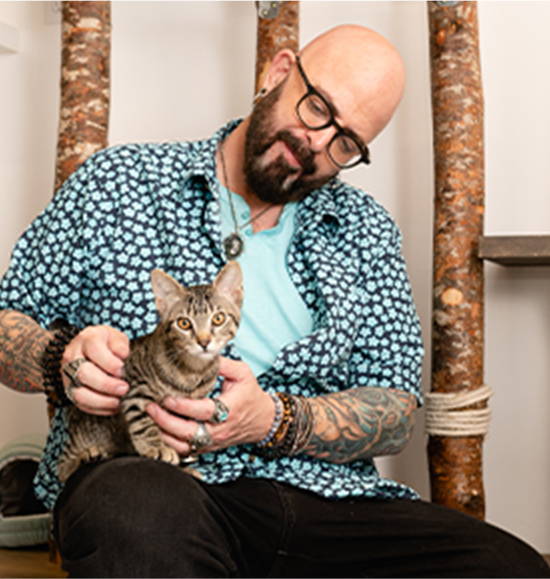 Join our newsletter today to
GET $5 OFF your first order.
Join our newsletter today to
GET $5 OFF
your first order.
Kicking Cat
Zuzu and Zoe love these catnip filled toys! My girls are both 14+ lbs and 8 yrs old. These toys have them acting like babies again! A bit pricey but they look like they will last a good long time. Plus I can marinate them in a baggie filled with your organic catnip and rejuvenate them!
Thank you!
Lisa D
Best toys ever
My cats love them, I gave one to my vet and the clinic cat fights with her dogs over the kicker..
An instant hit!
The Cat Daddy does it again! My boys came running as soon as I opened the package and were thrilled. They instantly started kicking and rolling around with their new toys. The bigger of my two boys loves the jumbo sized kicker and his smaller brother enjoys the regular sized ones. The mini ones don't seem as interesting to them but I think it's because they prefer being able to bunny kick the larger ones whereas the mini ones seem to be better for batting around. I liked being able to have a variety of sizes to try out!