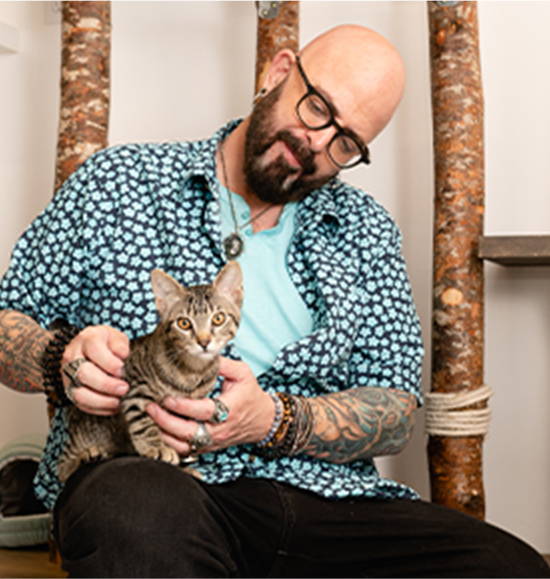 Join our newsletter today to
GET $5 OFF your first order.
Join our newsletter today to
GET $5 OFF
your first order.
A true winner
This is the second Major Mojo Kicker I've ordered because the one I already had was so popular with my cats! I set it on the floor and one of my cats just walked over to it and laid down with her chin resting on it. They truly love these little things, and I don't have to worry about them eating parts of it off like the cactus kicker I bought elsewhere.
My cat loves it
I purchases item so that my cat can kick it as well. My cat loves it. He couldn't stop licking it though.
Great!
My daughter's cat was super excited to attack this kicker. She had other small toys, but none satisfied her like this!
Peace at last
I have 6 cats. 2 of them constantly pick fights with 2 of my other cats. I bought Bully and began using it specifically on my 2 aggressive cats. Well, it works, I put a few drops on their coats and rub it in. Believe me, it's been wonderful not hearing the chasing, hissing and growling. My next purchase is for Peacemaker to calm the entire colony. Thank you Jackson for giving me my sanity back and making the whole house a more pleasant place to be!!