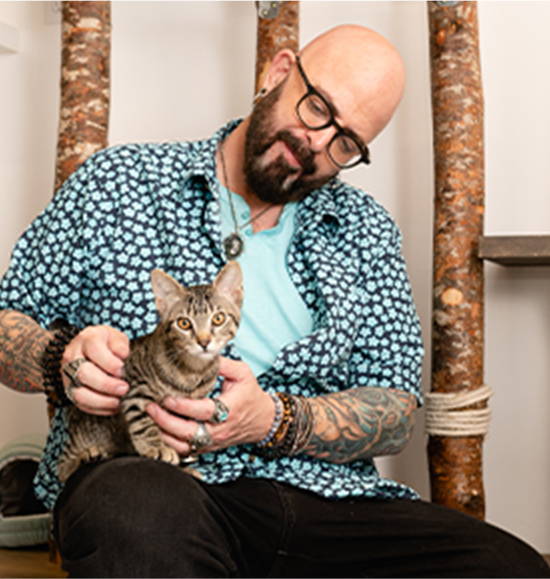 Join our newsletter today to
GET $5 OFF your first order.
Join our newsletter today to
GET $5 OFF
your first order.
My cat that loves to kick used this kicker the second I gave it to him. He loves it.
Best kicker toy
Both of our big 9 mo old boys love them! We love their safety and durability, too, even though they play hard with them.
Made a mistake ordering this!
I ordered one but I have 2 cats! I have to get another! They love it!!
Will buy more of the Mojo Cat Kicker
My cats love this toy, it is in constant use!
Velcro LOVES Major Mojo Cat Kicker
I have two cats - 14 year old Velcro and 5 month old Sheba. I got one of these to see if they were going to like it. I took it out of the shipping box and tossed it on my office floor. Velcro took custody of this a couple hours ago and there's no sign of her giving it up! In the picture it's blue and she is resting her head on it! Sheba tried to sneak up on her via the litter box, to no avail! I just ordered the bundle.