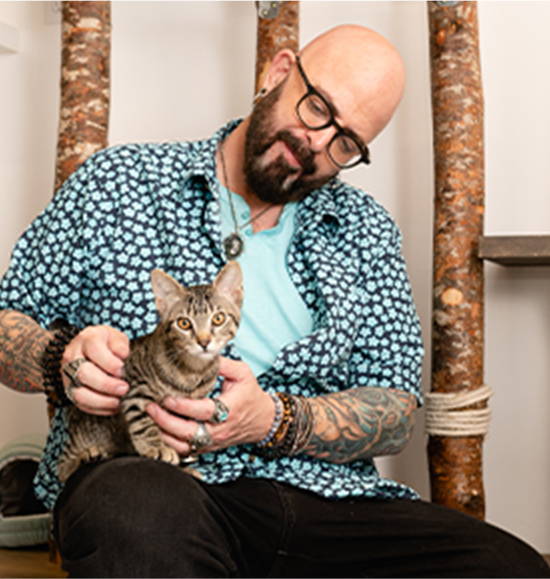 Join our newsletter today to
GET $5 OFF your first order.
Join our newsletter today to
GET $5 OFF
your first order.
Awesome toy!
I've tried just about every type of cat toy on the market. This is genius! My cat loves to hide inside while I wave his feather wand, or even just lie under the mat because it's fun to look thru the holes.
Wish I had bought this sooner!!
This has been the best mat my cats have ever had - and they love mats! The ripple rug is different in that the top piece can be reshaped. it is being reshaped on a regular basis. The cats come into the room and get on the mat. I have 2 cats that are sisters and they play together on it a lot. One likes to hide in it - she has scared me a couple of times. The other likes to put her toys in it and try to get them out. They have found all sorts of ways to play with the mat. They love it!!
Kitties love the Ripple Rug
My two cats are so different, a Maine Coon and a mix, but they both agree the Ripple Rug is the best. They get bored with toys pretty quickly, especially the MC, but they're going strong and their new request for playtime with me is to meow and sit on the Ripple Rug. Thanks for hours of fun and giggles!
Polly's new favorite
Polly absolutely LOVES this rug! It's her new favorite place to play and sleep and I had no idea she would love it this much. She spends hours a day inside the folds. Its worth it's weight in gold!!!! I highly recommend!
The perfect playmat
I had no idea how much our cats would love this rug. We hide toys under it and they work together to get them out, they use it for hide and seek, they scratch it, sleep on it. It's become the ultimate home base for our
Kitties. We've had it for several months now and they love it just as much now as they did on Day 1 and haven't grown tired of it.