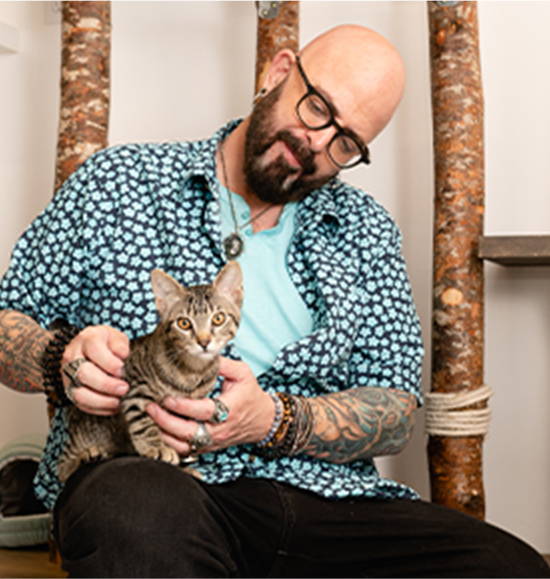 Join our newsletter today to
GET $5 OFF your first order.
Join our newsletter today to
GET $5 OFF
your first order.
This isn't just great for cats. My bunny loves the ripple rug! He spends hours racing, hiding and hopping through the holes. So fun to watch.
Exceptional Cat rug/toy
Both cats love this. I can hide small toys under the top rug for them to find. Want toys can be drawn through tunnels. One cat loves to lay on it due to the 3D shape.
A must have!
My cat loves this thing!! It makes our play time so much fun and she even self plays in it everyday, I wish I knew about this product years ago.
Awesome Product
My cat loves this and it's a good spot to keep little toys. I have them tucked in all over the ripples and each day I shove them back in other spots. Keeps things really fresh and let's my cat activate that part of her prey drive. She also bunny kicks the ripples when we play and it's her reset spot.
Great product
We just got a younger cat with lots of energy and he loves this mat! I've even seen interest from the older cats but the obnoxious one is usually dominating it. we're still experience some new cat in the house stress in the other two but I've seen some play happen between them with this mat. It allows the cautious older cat to play a little with the young one inside the rug. Well worth the money!