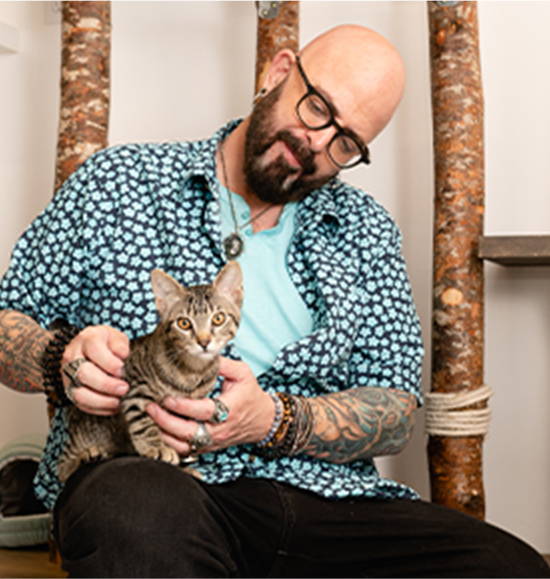 Join our newsletter today to
GET $5 OFF your first order.
Join our newsletter today to
GET $5 OFF
your first order.
Space kitty
My kitty absolutely loves this compared to catnip!
Cuckcoo for kitty leaves
This is far better than catnip. My cats attack the box before I can even open it up. Any wrappings, boxes, packaging, etc, that has the scent of it, they will devour, not to mention that I haven't even ripped opened the actual "catnip" yet. I always put this in their stockings for Christmas and the poor stockings never make it to Christmas. Love, Love this stuff!!
I will keep buying this produce to keep the fighting down
Going Wild!
After turning her nose up at catnip (fresh and dried), even refusing to play with toys that had catnip in them, I used this Silver Vine Fruit and Leaves. Wow! She loves it. At first I sprinkled a few leaves in her cat tree ledge and she ate it, rolled in it. But then I noticed that she must have eaten too many leaves and it made her throw up. I put some of the Silver Vine fruit and Leaves in a sock and tied it up so the leaves couldn't come out. She loves this homemade toy!
My cat is a dud!
My cat is not only unimpressed with ordinary catnip, he is repelled by it. I had very high hopes for the Silver Vine, but he only sniffs at it, licks it once or twice, and then ignores it completely. Even though this product didn't work for my cat, it might work wonderfully for another cat.