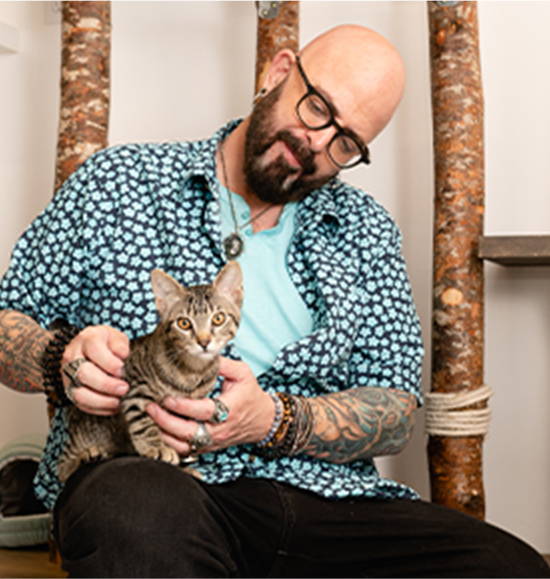 Join our newsletter today to
GET $5 OFF your first order.
Join our newsletter today to
GET $5 OFF
your first order.
Love it! Meow!
Favorite tee! Adorable, funny and calming all in one. Good quality, too. Good vibes all around!
Live InThe Meow
Love the fit and softness of this shirt. It is a cat hair and fuzz magnet, straight out of the dryer. When I am through wearing it, I can use it as a duster, but I will be wearing it for quite awhile.
My favorite t-shirt!
I love this t-shirt. It is so soft and comfortable, and of course the image and "Live in the Meow" are adorable! It is weird how is is hard to find a t-shirt that fits perfectly - this one is perfect!
Surprised With The Quality of This T-Shirt -- Five Stars
After I received 4 compliments on this t-shirt at the same location and within about 15 minutes, I thought it necessary to write a Review and let everyone know how great this design is. It truly does have a zen effect. The quality of the materials is great, as well. When I see this t-shirt I think, "I would like to wear that!" It is truly a favorite clothing item.