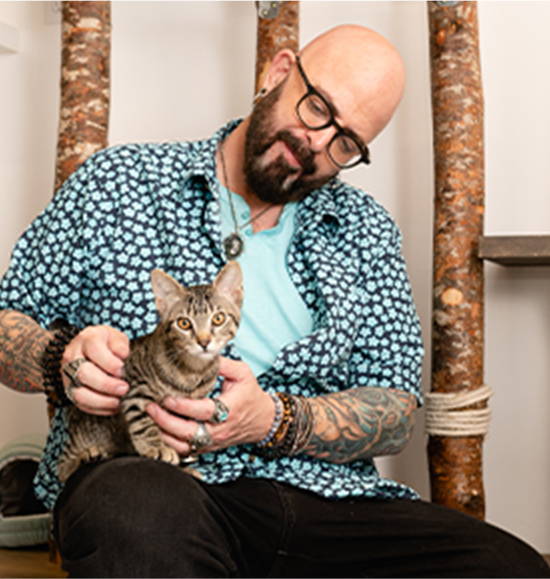 Join our newsletter today to
GET $5 OFF your first order.
Join our newsletter today to
GET $5 OFF
your first order.
Aki the travel cat
Have gone out on two walks with Aki, and she is getting much more fond of it. At first she was just curious; was not sure liked it; but what a great way for a less confident cat to gain confidence; going out but in a very secure and safe way.
Convertible Back Pack
I love this carrier ! Such a good fit for my cat Goya. Easy for me to carry front or back and She sits comfortable. She can also sit up as well! Love Love Love! 😻
Very happy with product! 5-star!
Very fast and easy to install mat and "look-out bulb" (not sure what it's called. Pkg surprisingly and great fully arrived the day before this fairly new, first time, Cat Mamma had to take him (rescued him after my late (special needs) brother passed away. I was SO nervous about how I was going to get this cat into a carrier for his first vet appt! I never had a cat, knew nadda about cats! Always had dogs. Cat Daddy Jackson Galaxy has taught me everything I must know about cats! He even quit biting, scratching, pawing at my hair to be fed every 3:00a.m.! Kitty-Kitty and I both had to learn how to communicate and interactively play together. He no longer chases my feet as I'd they're rats! This cat backpack will let us walk outside together, which will enhance our bond and let us both have FUN time ❤ together!! LOVING THIS, and sooo many of your other great products! Couldn't have kept this cat very long without your online educational and live videos
Superb, practical & functional
Very sturdy, good quality, well made & loved the style
I love it!!
I love this backpack… when Gulliver gets tired he can take a break in his pack before he walks some more…. Only sad thing is Gulliver is a 8 month old Maine coon … while this backpack (the reason I chose this one) goes up to 25lbs .. which is wonderful! But my boy is XXL in size AND still growing and sadly I think he's going to outgrow it …