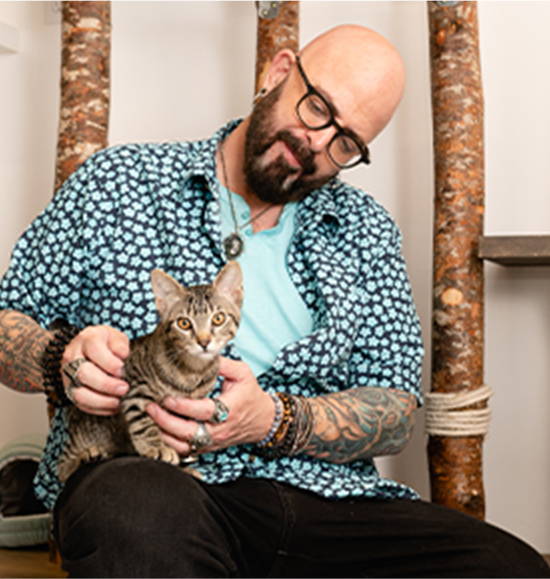 Join our newsletter today to
GET $5 OFF your first order.
Join our newsletter today to
GET $5 OFF
your first order.
*Boop*
The fit of the relaxed shirt is comfortable, even over my thick middle. I was pleasantly surprised that the shirt is navy blue and not black, I didn't read far enough down in the description to see that it is supposed to be navy, and I assumed it was black. Positive comments from others while wearing the shirt adds a smile to my face. My seven cats added their approval, and fur.
Wish you had more shirts like this material. Picture is awesome
Very disappointed in the quality
Disappointed in the quality of the shirt especially since the fund raising shirts in the past were so nice. Decal is poorly done and will most likely show wear and cracks within a wash or two. Shirt is cheap, very thin. Shirt smelled awful when received. Definitely not the quality I would expect from Jackson Galaxy. Thankfully customer support did help when I brought it to their attention.