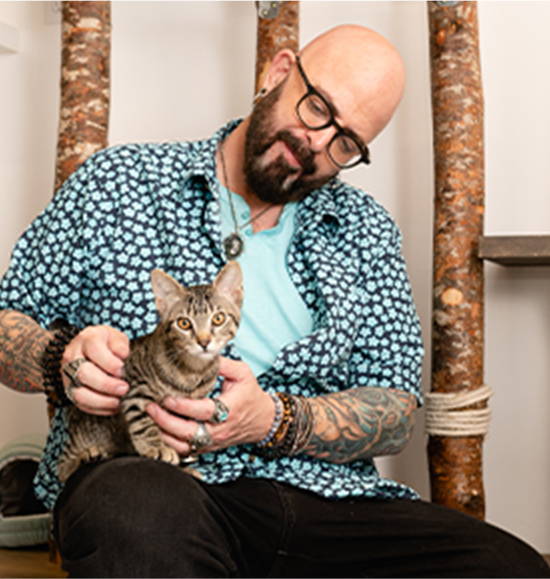 Join our newsletter today to
GET $5 OFF your first order.
Join our newsletter today to
GET $5 OFF
your first order.
Catnip cigar toy
Cats like the toy. I think they swatted it under the sofa. I haven't seen in for a few days.
My cat is not allowed to have catnip ever again!!!
I don't want to give this product low stars because my cat is a psycho lunatic weirdo. I'm sure it's fine for normal cats but his neurons couldn't handle this kitty weed. You would think that he would be chill and cool but noooooo he decided to start spraying all over the kitchen after giving it to him. Maybe the combo of daily prozac and catnip is A deal breaker. His name is woosah, he is not living up to his name. Sigh
Smoking hot catnip cigar!
We ordered the catnip cigar cat toy, and it was a hit before we could get it out of the box. Straight out of the box they started rabbit kicking and beating it around the floor. Our cats love this toy and I find them snuggling with it.
Kitties love the Cigar
2/3 of our 13-15 year old cats love the cigar. They love it. I think our oldest cat is immune to cat nip. But I re-ordered this toy it was so well liked
Great catnip toy
This catnip cigar is perfect for cats who love catnip. Cats can easily hold it or knock it around.