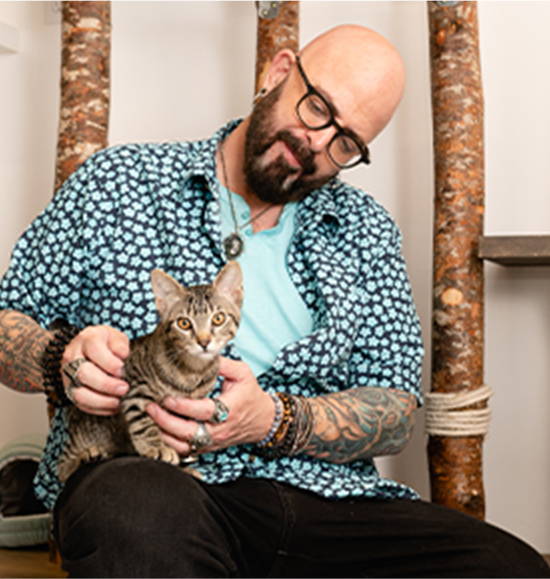 Join our newsletter today to
GET $5 OFF your first order.
Join our newsletter today to
GET $5 OFF
your first order.
Lady Krinkle Bug by Yeowww!
Ladybug Krinkle
Our 16 yr old kitty Dunkin loves his new toy! He's such a primal boy, and playing with this toy really shows that side of him.
Will always repurchase!
My cat loves this!! He has so much fun and keeps it away from his three brothers. He has been through one, and I will keep purchasing until they stop making them!
It's a hit!
I bought this because I have other Yeowww brand toys for my cats and they love them. This toy is smaller than I thought it would be but they love it just as much as the others. It's very krinkly sounding and they play forever batting and throwing it all around. I included a short video to show the size and sound and my Nikita couldn't stay away!
My cat Buffy loves it.
I wish it was bigger so Buffy could really grab onto it