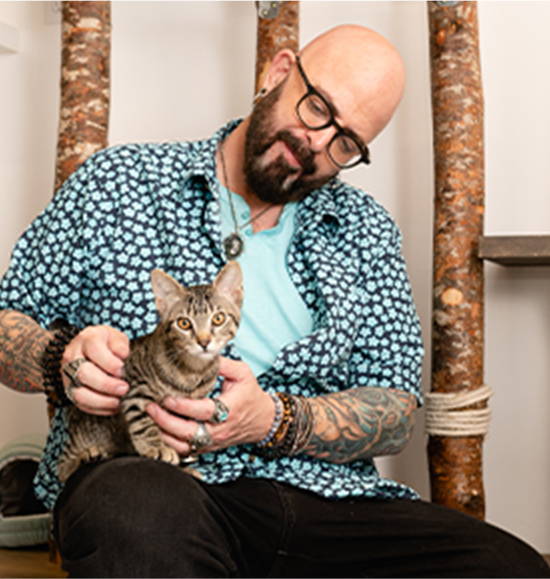 Join our newsletter today to
GET $5 OFF your first order.
Join our newsletter today to
GET $5 OFF
your first order.
Bully No More
This Bully Solution really works and right away! Do not be afraid to try it.
Thank you Jackson Galaxy!!!
A good option
Bully Solution definitely has the potential to work but we're dealing with a very finicky, particular, strong, stubborn cat who won't take any sort of medication, and the second she smells Bully in her food, she stops eating. Putting it on her feet or anywhere on her is a non solution. She's much too smart for that. Once she's hungry enough to eat all her food, we do see a difference in her behavior. So we know it would work if the directions to give 4 times per day could be followed. I highly recommend for cats different than ours.
Bully to Pussycat!
We have a beautiful "panther" I bottle fed from 10 days old. He is not used to being part of a cat family, having only had me to play with. He plays too roughly with our new kitty. Using Bully Solution has allowed him to calm down within moments of my applying it to his coat. Hooray! I was worried about him, but things are going well. Thank you so much!
Safe and effective!
We adopted a 10 week old kitten for our 1 year old cat at home. I ordered the Bully Solution and voila! In a few weeks, our 1 year old started playing with the kitten. They are zooming around the house like crazy!
It is helping our cat
We started using the Bully Solution about two weeks ago. It has seemed to help for sure. She is a lot calmer. We still are making sure we play with her twice a day as well since she is an inside cat and the windows are closed.