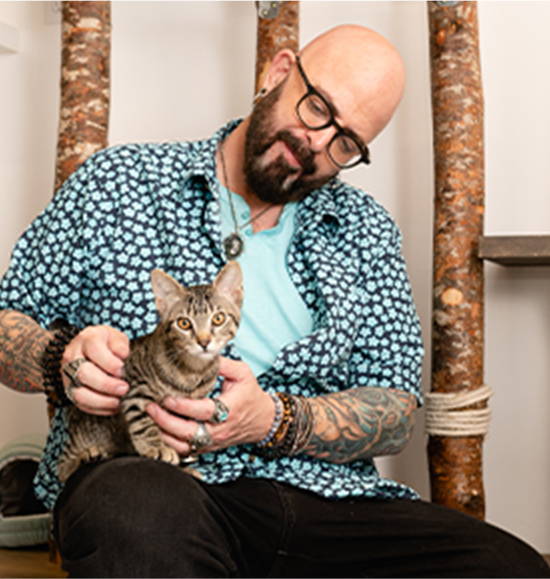 Join our newsletter today to
GET $5 OFF your first order.
Join our newsletter today to
GET $5 OFF
your first order.
Definitely buying again
We purchased Peacemaker first and that worked really well. We are fostering a cat who had a hard life, abandoned because of urinary crystals and then adopted them they brought her back as well. Our female cats are kinda buttholes so Star gets Peacemaker and the bullies get Peacemaker and Bully Solution. It's made a huge difference.
review
I have just received the order so it is way too early to tell if it's effective.
I was pleasantly surprised by how well this worked!! Really calmed my cat down.
Bully No More
This Bully Solution really works and right away! Do not be afraid to try it.
Thank you Jackson Galaxy!!!
A good option
Bully Solution definitely has the potential to work but we're dealing with a very finicky, particular, strong, stubborn cat who won't take any sort of medication, and the second she smells Bully in her food, she stops eating. Putting it on her feet or anywhere on her is a non solution. She's much too smart for that. Once she's hungry enough to eat all her food, we do see a difference in her behavior. So we know it would work if the directions to give 4 times per day could be followed. I highly recommend for cats different than ours.