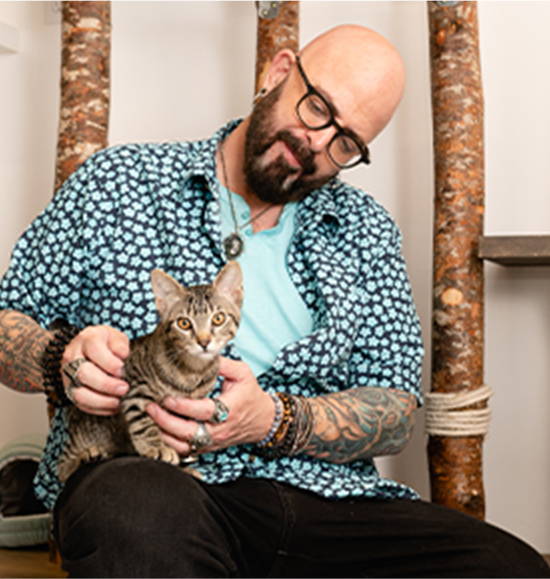 Join our newsletter today to
GET $5 OFF your first order.
Join our newsletter today to
GET $5 OFF
your first order.
My cat's favorite toy!
My cat loves the interactive toys the best, and this is his favorite of our interactive toys. You can wave it around such that it moves like a bug, and my cat loves to run back and forth jumping in the air. I also move it around him to make him run in circles or else swirl it in his tunnel to make sounds that entice him to run and chase it. We have the other cat dancer toys also, but he likes this one the most.
Great for hunting instincts
The movement on this thing is very lifelike. My cat loves to chase bugs that get inside the house, especially flying ones. This one mimics their movements perfectly. It has quickly become her favourite toy. It's always been hard to find a toy that interests my cat, especially since she loves to chew toy strings that attach feathers to wands. No worries here with the wire. Definitely a purchase I would make again.
Cat Dancer
I have at least 7 different wand type toys. Some for ground prey, some for air prey and of course the one you use on all seasons of your wonderful tv show.... which I have watched every episode of. Of course. My kitties love them all, and have truely found their cat mojo. But NO OTHER TOY can compete with the cat dancer pro. They all literally go crazy for this wire and cardboard. Ha Ha Ha. Easily the best toy ever!
I have been looking for this!!
The original was the BEST cat toy ever!! I worked in a shelter and it worked miracles with even the ferals!! I just took ina feral and have been looking for this!! Couldn't find it anywhere!!!