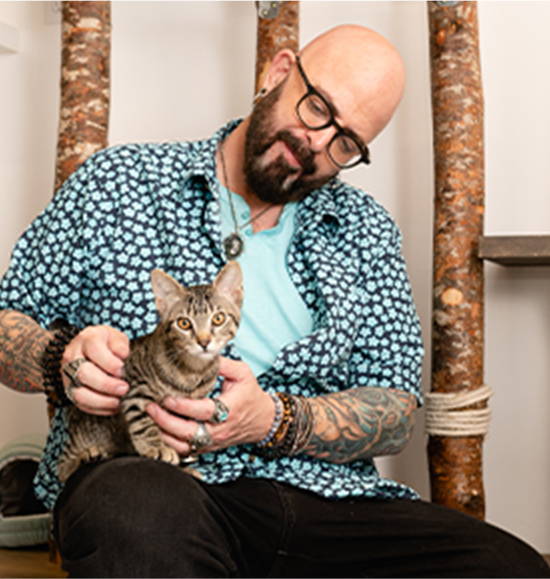 Join our newsletter today to
GET $5 OFF your first order.
Join our newsletter today to
GET $5 OFF
your first order.
Cat loves Laser
My cat cannot live without this toy. He goes CRAZY for it! We play for hours. He loves stalking the laser, and then looking to see where it disappeared to when he "catches" it. This is a great toy for the winter when I am too lazy or cold to get up and get the toy when he decides not to fetch. Sometimes he gets too smart though, and starts looking at my hand watching the movements to anticipate where his prey will go next.
Great Cat Toy!
Hello, I have 4 Cats, and 2 of them are crazy about this Dot Lazer, my one cat will go to the table it is laying on and get it himself and bring it to us to play with him. We have to hide it from him, because that is all he wants to do is chase it around. And my other cat cannot wait until I bring it out for her, they play for hours and never get tired of this toy, This is a great product and will keep your cat in shape. If you are looking for a great toy for your cat, this just might be it!
It's GREAT!!!!
I try to not use it all the time so it stays relevant!
My Ginger loves it!
Love the laser
My cats go crazy over the laser. They love it !!! If they won't come out from hiding I use the Laser to entice them .
Ethical SPOT Single Dot Laser