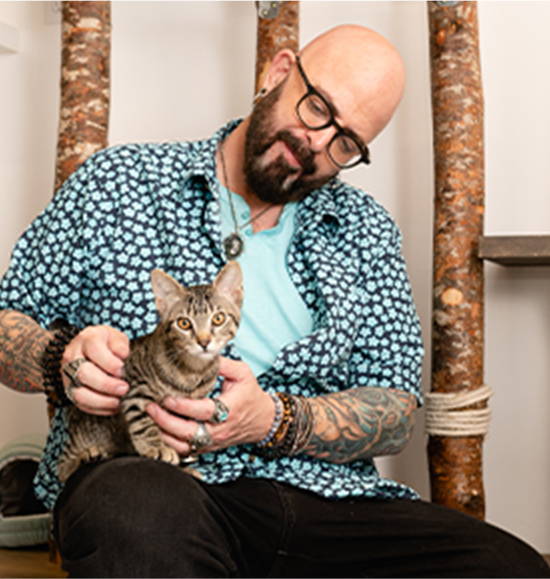 Join our newsletter today to
GET $5 OFF your first order.
Join our newsletter today to
GET $5 OFF
your first order.
Only product that "works" for our girl
10 year old orange tabby girl… doesn't react at all to catnip, but will sniff silver vine twigs a little.
Got this, dipped her fuzzy worm in it, and she went WILD. Running around like an insane cat for about fifteen minutes.
She doesn't cling to the toy and go crazy if you take it away - she's still not "addicted", but she definitely will keep going back for sniffs, and she has a nice Buzz from it and then a good nap. Nothing else even affects her.
So if you have an actually reactive cat, this is going to be - pardon the pun - an absolute trip.
Highly recommended.
NOTE: it's NOT delivered loose powder in the tin! It's better. Generous portion, a very little goes a really long way. Delivered in sealed foil punches inside the tin, to keep out as fresh and potent as possible.
Zoomies?? Ha!
Omg lol, who knew?? I would tell you that my cats (2), get the zoomies a few times a week. The mixture of organic ( and I appreciate organic more than words can say) catnip with the silvervine take zoomies to a whole new level!! I'm happy that my cats are happy.
Wowie Zowie! My cats love this!!!
Oh yeah! This is the bomb!!!
Twin Critters KittiKrack Silvervine Powder - 15 grams
Cats went crazy over this !!!
This really is kitty crack they love it even my 13 year old plays like as kitten