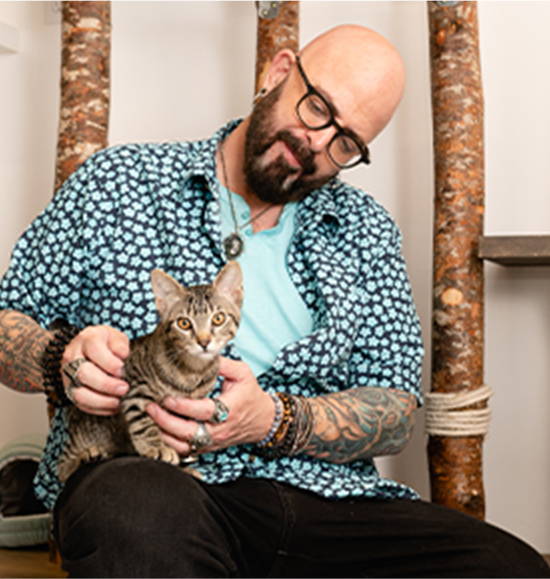 Join our newsletter today to
GET $5 OFF your first order.
Join our newsletter today to
GET $5 OFF
your first order.
Cat loved it
My cat took to it right off. She fell right asleep.
Cat loves his new nest
My 3 year old had staked his claim on a blanket that had been tossed on the floor and made quite a little nest for himself. Well I wanted to at least WASH my blanket so I purchased this waffle bed for him in the meantime. I was worried he wouldn't love it and that I would have to try and return it but good news! He loves it! He took to it immediately without any nip-dosing and I can usually find him curled up in it making biscuits. Very happy with my purchase, the cat likes it and that's good enough for me
Waffle bed
It was time for some new beds. I ordered 1 waffle bed to try it out. Of all the beds I've purchased in the past, this is the first one my cats prefer over all others. I'll be ordering more!
My Ragdoll Cat loves this.
I have a ragdoll that is 3 years old and this has become her favorite bed. She loves to knead the back edge and then burrow as deep as she can. She will sleep in it all noght long and looks so comfortable.