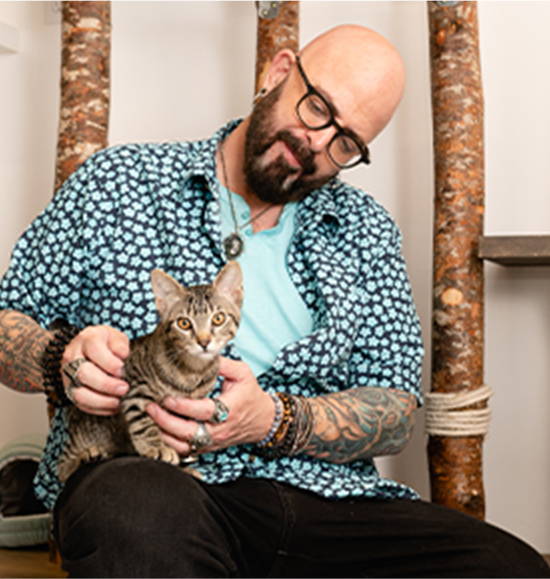 Join our newsletter today to
GET $5 OFF your first order.
Join our newsletter today to
GET $5 OFF
your first order.
Bigger than i thought
It was definitely bigger than expected, but it's very high quality. Easy to clean. Left out the old bowl for a couple of days and she picked the new one every time. Thanks jackson
Great Bowl!
I bought this for my 15 year old kitty because I noticed when I hold her regular bowl for her on an angle it helps her eat everything and make less mess.
This is perfect because the height is great and she likes it and makes alot less mess. I will probably buy more for my other cats, but it was a priority for my older girl.
Perfect for my boys
I have two Ragdolls with big heads and long whiskers, Captain Jack 8 mo. and Mr. Gibbs 5 mo. I have similar bowls but smaller in circumstance of dish. I just order one for my 8 mo to see how he liked the much larger bowl. Success!! All food gone and no left overs on mat or over lip of bowl. Definitely ordering another one for Mr. Gibbs 😻😻
Perfect
These are great for my three cats one which is a very messy eater, keeps it all in the bowl
Double trouble
Cleopatra and Caesar absolutely love thier new dish.